From: Oude Pekela, Groningen, Netherlands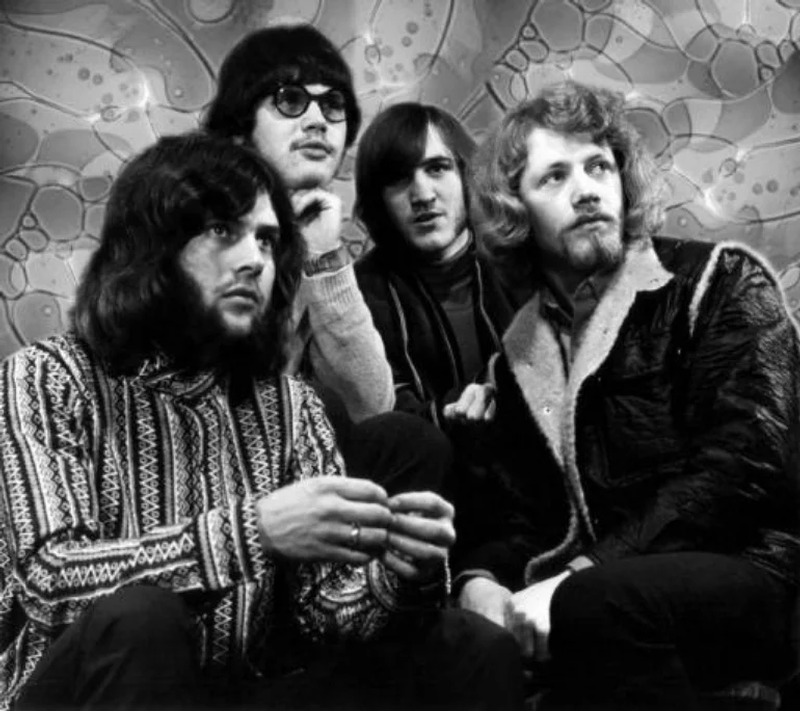 Originally inspired by The Beatles, Rolling Stones and Kinks, this western Dutch outfit formed in 1964 as the Popular Pipers Boys Band with original members Harry Rijnbergen (vocals, guitar), Joop Hulzebos (guitar, keyboards), Wiechert Kenter (bass guitar, trumpet, vibraphone) and Berend Groen (drums). Their rather unique sound is mostly credited to their front man and songwriter Rijnbergen, with his unique compositions and nasally voice. In 1966, they changed their name to the Rowdies, but because there were so many other bands around with that moniker, it quickly evolved into RO-D-YS. In the fall of '66, they scored a record deal with the Philips label and entered into the studio for the first time to lay down their debut 45 ('You Better Take Care Of Yourself' b/w 'Wheels, Wheels, Wheels'), which was issued at the end of the year but made little impact.

In the spring of 1967, the band broke out with the release of their second single ('Take Her Home' b/w 'Only One Week'), which is quite good and ended up peaking at #3 in the Netherlands. A third 45 ('Just Fancy' b/w 'Gods Of Evil') was issued that summer and scored almost as favorably, reaching the country's #8 spot. By this time, the group was touring heavily throughout Western Europe where they also appeared on various pop music TV programs. They also gigged around England, but for whatever reason, never issued any records there. The fall of '67 saw the release of their first LP, which was also titled Just Fancy. Also at around this time, Groen left for military service and was briefly replaced by ex-Cuby & The Blizzards member Dick Beekman (drums) and then Willem van Meegen (drums).

By the end of 1967, the group had begun experimenting further into the psychedelic sound and issued the single 'Nothing To Change A Mind', which gave them another native Top 40 hit, peaking at #34. 1968 saw the return of Groen on the skins along with a few more singles and extensive touring around the Netherlands. At this time they had also began work on their follow up LP titled Earnest Vocation, which is more or less a psychedelic concept album and based on the novel De kleine Johannes by Frederik van Eeden. The record definitely has its moments with outstanding tracks like 'Easy Come, Easy Go', 'Robinetta' and 'Peace Ants'. Although the LP was well received by critics when it was released in the fall of '68, it, along with a few supporting singles, only sold moderately. Soon after, the band started to splinter when Rijnbergen left briefly but then returned a few months later. In early 1969, an attempt to inject new life in the group was made when they added female singer Annet Hesterman (vocals), but a final low selling single ('Winter Woman' b/w 'Looking For Something Better') spelled the demise of the band when Rijnbergen and Groen left to join Zen.