From: Copenhagen, Denmark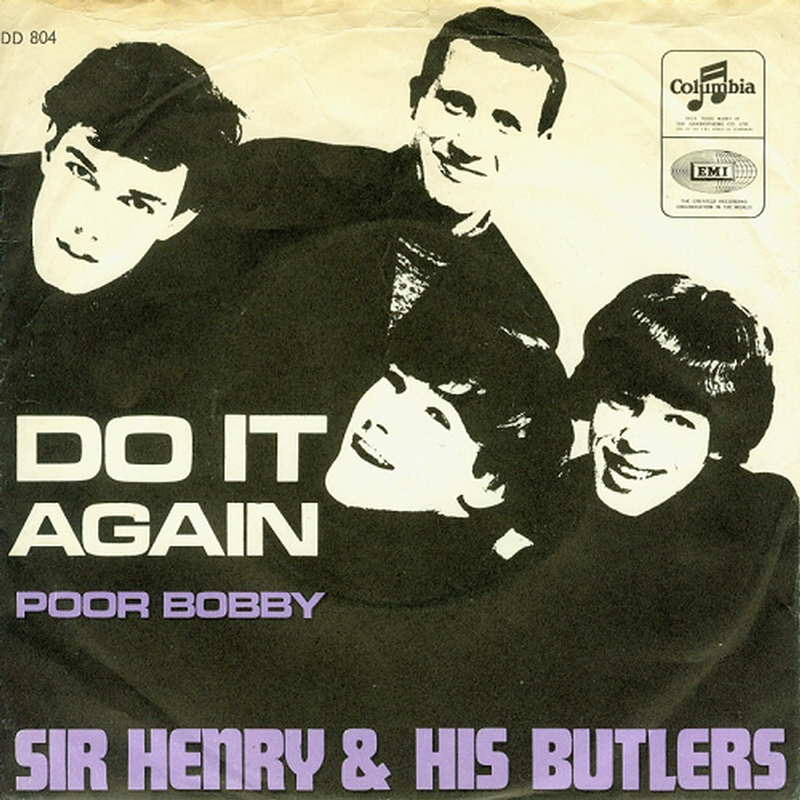 Originally an R&B group known as Sir Henry And The Butlers, This Danish ensemble initially formed as a trio in 1964 and consisted of members Ole "Sir Henry" Bredahl (vocals, bass), Carsten Elgstrøm (guitar) and Leif Davidsen (drums). It wasn't long however that Poul Petersen (guitar) was added to the fold and Davidsen was replaced by Jens Bøgvad (drums). They grew to be extremely popular around the Copenhagen area and eventually became the house band at Bakkens Place Pigalle.

In the fall of '64, they signed to the Sonet label and issued their debut 45 ('Hi-Heel Sneakers' b/w 'Sick And Tired'). About a month later, they issued a follow up single ('Let's Go' b/w 'Johnny B. Goode (Bye Bye Johnny)'), which became a breakout hit throughout Scandinavia, selling over 50,000 copies. Also at around this time, Petersen was replaced by Arne Schrøder (guitar).

In early 1965, the group added Tommy Seebach (organ and, vocals) who was only 15 years old at the time and switched to the Columbia label with the release of their cover of Barry McGuire's 'Eve Of Destruction'. Sonet however, still continued issuing 45s in tandem and also an LP titled Sir Henry & His Butlers Are Serving You. Throughout 1966, the band released multiple 45s and achieved a number of Scandinavian hits including 'Times A-Getting Hard', 'Beautiful Brown Eyes' and 'Marianne'. A second LP titled A Portrait Of Sir Henry And His Butlers was also issued that year.

1967 saw the group move slowly into psychedelia with the issue of the loony instrumental 'Camp', which became a hit throughout western Europe and featured a comb and paper (sounding similar to a kazoo) as one of the main instruments. The song was also featured in a Rolo candy commercial. In late '67, the band released the single 'Do It Again', which includes by far their best and most original composition titled 'Poor Bobby' mistakenly hidden away on the flip side. A third LP titled H2O was then issued in 1968, which also includes the outstanding Henry and Schrøder penned 'Poor Bobby'.

In the summer of 1969, the band shortened their moniker to Sir Henry and eventually issued a fourth LP (Listen!) in 1973. Seebach eventually left the group in 1976, but they continued to forge on into the early 80s before finally calling it quits.