From: London, England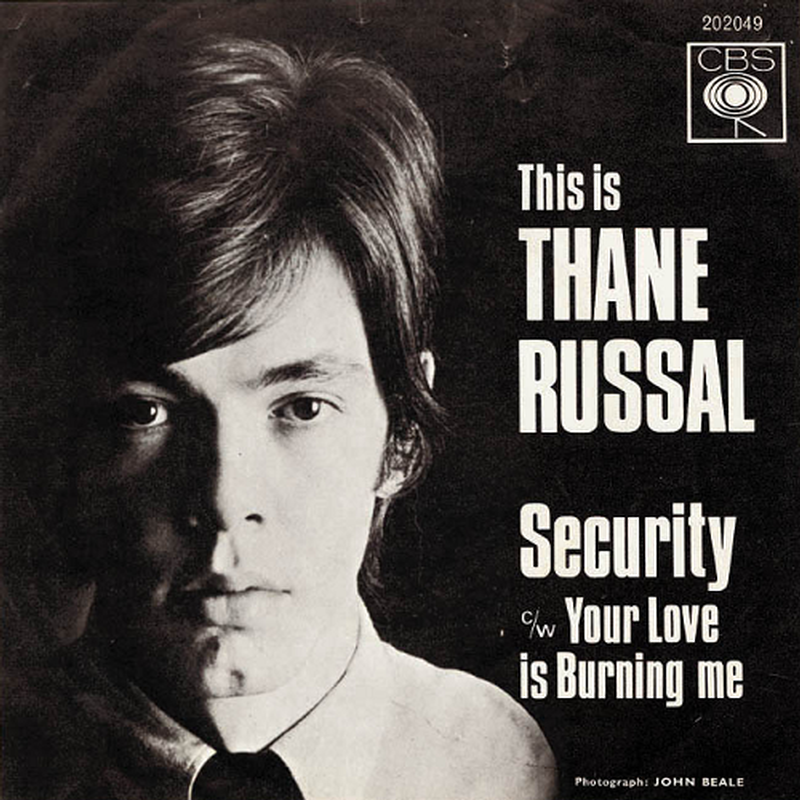 This outfit was a vehicle for U.K. crooner Thane Russal that issued one single on the CBS label in the spring of 1966. His first record ('I've Got My Tears To Remind Me' b/w 'I Found Out') was released under his birth name (Doug Gibbons) in early 1965, and although it didn't sell well, got the attention of the Rolling Stones, which brought him in as a part of their inner circle. It was this connection that helped him score a record deal about a year later on the CBS label where he released the Thane Russel & Three 45, which includes the outstanding, mod version of Otis Redding's 'Security' as the promo cut. The track was produced by Paul Raven aka Gary Glitter, and as good as it is, failed to chart as well. A follow up, solo single ('Drop Everything And Run') was issued in late 1966, but this record too failed to make any impact.

After success alluded Russal in Britain, he set his sights on Italy where he fronted two bands, one called the Electric Heat and the other Beggars Farm. He also released two more solo 45s of a more poppy vibe there between 1967 and 1968, with three of the four songs sung in Italian. These are the last known records released by Russel or any bands he was associated with.

Artist information sources include: The book, 'Tapestry of Delights Revisited' by Vernon Joynson and an article by Bruce Eder at All Music Guide.