From: Brooklyn, NY, USA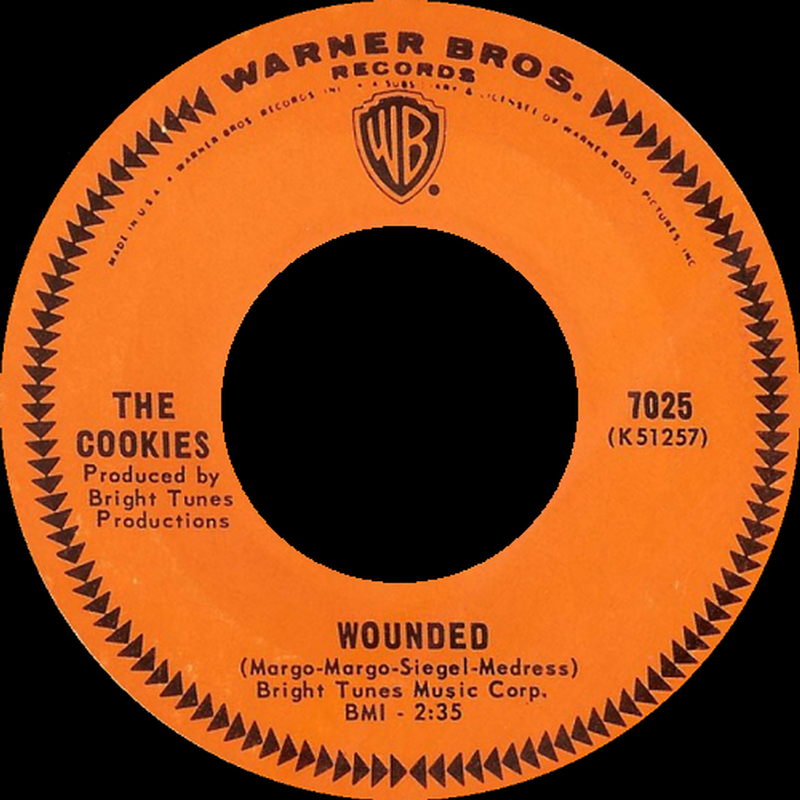 The Cookies were a New York City all female vocal R&B trio that formed way back in 1954 with original members Dorothy Jones (vocals), Jones' cousin Beulah Robertson (vocals) and Darlene McCrea (vocals). In 1956, Margie Hendrix (vocals) replaced Robertson and along with McCrea, helped spin off to form the Raelettes a few years later, which became the backing vocal group for Ray Charles.

In 1961, Jones formed a new version of the Cookies with another one of her cousins, Margaret Ross (vocals), along with Darlene McCrea's younger sister Earl-Jean McCrea (vocals). This rendition of the group scored numerous successes, including backing hits for Neil Sedaka, Little Eva and Mel Tormé, as well as their own #3 R&B and #7 pop smash 'Don't Say Nothin' Bad (About My Baby)' in 1963, which was written by Gerry Goffin and Carole King. It should also be noted that their previous single 'Chains' (also penned by Goffin and King) would be recorded about six months later by The Beatles and included on their debut LP Please Please Me.

The Cookies also issued 45s under several pseudonyms including the Palisades, the Stepping Stones, the Cinderellas and the Honey Bees, mostly with Ross on lead vocals. In 1965, Earl-Jean left the fold and was replaced by original member and older sister Darlene. It was this lineup that issued their final, outstanding pop-psych single 'Wounded' in the spring of 1967, which was written and produced by the Tokens and is proudly featured here on TWOS.