From: Los Angeles, CA, USA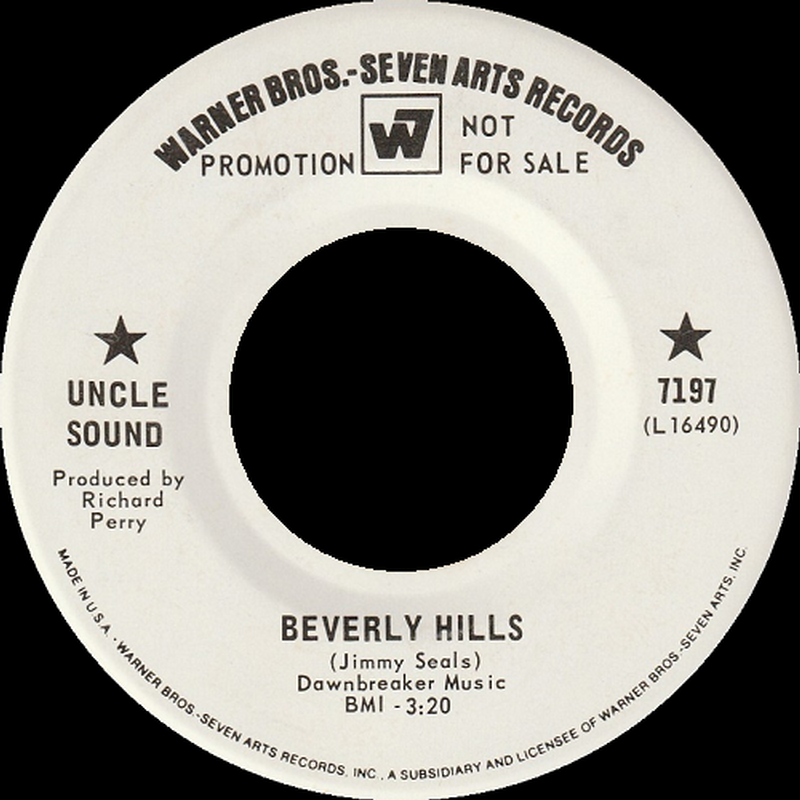 This L.A. sunshine pop-psych ensemble originally formed in late 1966 as the Dawnbreakers and issued a debut 45 ('Hear Me Now' b/w 'Looking For Evergreens') under that moniker on the Dunhill label during the summer of 1967. Members included three sisters: Billie Lee (vocals), Donnie (vocals) and Lana Day (vocals), along with Jim Seals (vocals, guitar) and Dash Crofts (vocals, guitar).

In 1968 they changed their name to the very hip Uncle Sound and released the outstanding single 'Beverly Hills' b/w 'I'm Gonna Ask Him' on the Warner Bros. label that spring. Both sides of the record were written by Seals and he, along with Crofts, would later go on to form the very successful duo Seals & Crofts about a year later.

If you have any further information on this group, please e-mail to paulmaze@techwebsound.com.

Artist information sources include: The book, 'Fuzz, Acid, and Flowers Revisited' by Vernon Joynson.