From: United Kingdom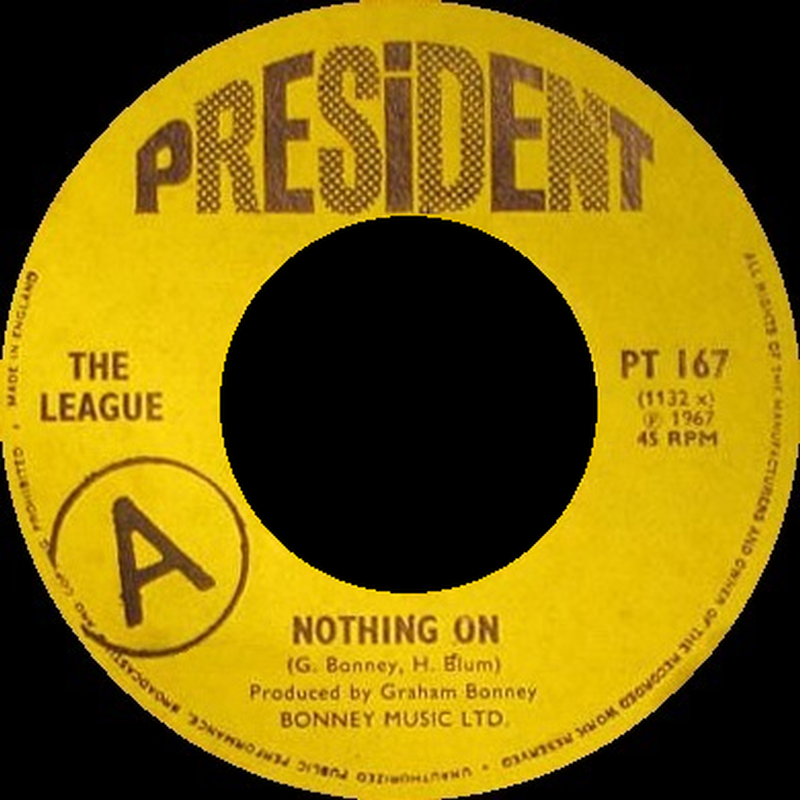 Very little is known of this British outfit that was originally known as the League Of Gentlemen in the mid 60s and then shortened their name to just the League in 1967. Members included Jonathan Kent (vocals), Ron Cleave (guitar, vocals), Ron Thomas (rhythm guitar), Joel James (saxophone), Jeff Bartley (bass) and Ray Steadman (drums). It their early days, they made ends meet by backing various American soul artists that would come over to tour the U.K.

In late '67, they issued their one single as the League (the randy 'Nothing On' b/w 'Hey Conductor') on the President label. The A-side is a bit cheeky, but does work in its own weird way thanks to Cleave's pronounced lead guitar playing.

If you have any further information on this group, please e-mail to paulmaze@techwebsound.com.

Artist information sources include: The book, 'Tapestry of Delights Revisited' by Vernon Joynson.