From: St. Paul, MN, USA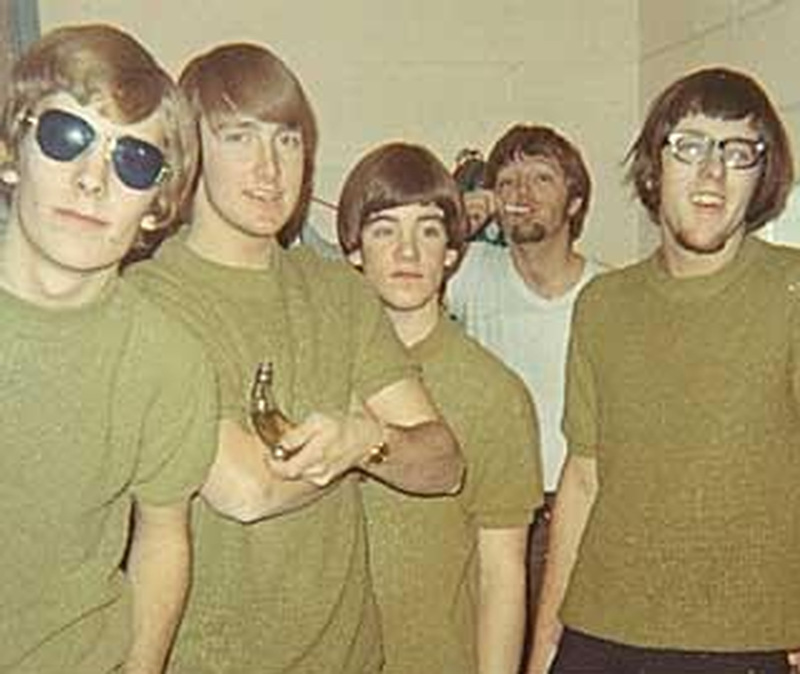 The C.A. Quintet hailed from the Twin Cities and formed in 1966 as an R&B band, but quickly evolved their sound into something truly unique with the use of Spanish horns and highly original melodies. Original members included group leader and main songwriter Ken "The Captain" Erwin (trumpet, guitar, bass, keyboards, vocals), Ken's brother Jim Erwin (bass, vocals), Larry Honhart (lead guitar), Paul "Squirrel Money" Samuels (drums) and Tom Reid (keyboards).

By 1967, Tom "Polock" Pohling (lead guitar) and Doug "Beaver" Reynolds (keyboards, vocals) had replaced Honhart and Reid, and the band recorded and released two singles on the local Falcon label. Neither record sold well, but they received enough local airplay to get the attention of Dove Studios and Candy Floss Productions owner Peter Steinberg.

In 1968, Steinberg assigned Dove Studios engineers Arv Arvidson and Steve Longman to work with the C.A. Quintet and record their third 45 ('Smooth As Silk' b/w 'Dr. Of Philosophy') on the Candy Floss label. By this time, Samuels had left and was replaced by Rick "Johnsman" Johnson (drums). The A-side of the 45 received modest local airplay, paving the way for their sole LP Trip Thru Hell. This record really has no comparison and can only be described as gloomy, manic psychedelia laced with Spanish horns. Album highlights include 'Underground Music' and a longer version of 'Smooth As Silk'. Unfortunately, the LP only sold 700-800 copies and was virtually undiscovered until its reissue in 1983. It was finally released on CD by Sundazed in 1995 and has since become a 60s psych collector's staple.

Artist information sources include: The book, 'Fuzz, Acid, and Flowers Revisited' by Vernon Joynson.