From: Namur, Belgium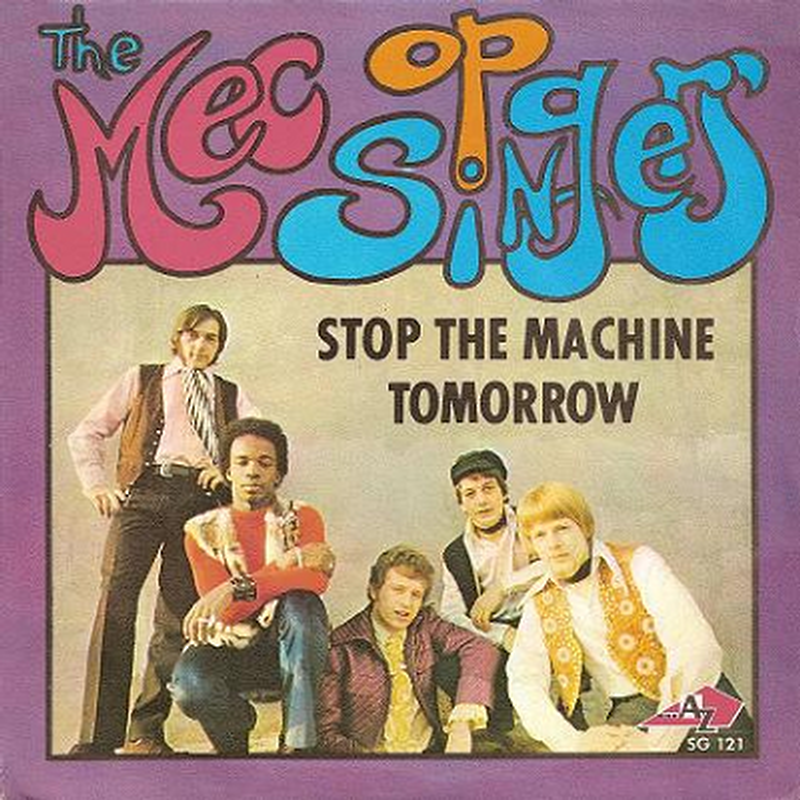 This Belgian band formed in 1964 as Les Chats Noirs and then about a year later changed their name to the Mec Op Singers. Original members were Michel Sterkendries (lead guitar, vocals), Francis Collard (vocals), Guy Bodart (rhythm guitar), André Terrasse (bass) and Freddy Evrard (drums). After being inspired by the Yardbirds' Gregorian chant 'Still I'm Sad', the group issued a similar style track titled 'Dies Irae', which was a hit in their home country and prompted the release of an EP of the same title. They were quite popular in France too, where they also gigged and released records.

In 1967, Bodart left for the military and was replaced by David Dandoy (guitar) and Claude Dessy (guitar). This lineup issued three more singles, including the upbeat and catchy 'Stop The Machine' in 1969 featured here on TWOS.

If you have any further information on this group, please e-mail to paulmaze@techwebsound.com.