From: Birmingham, England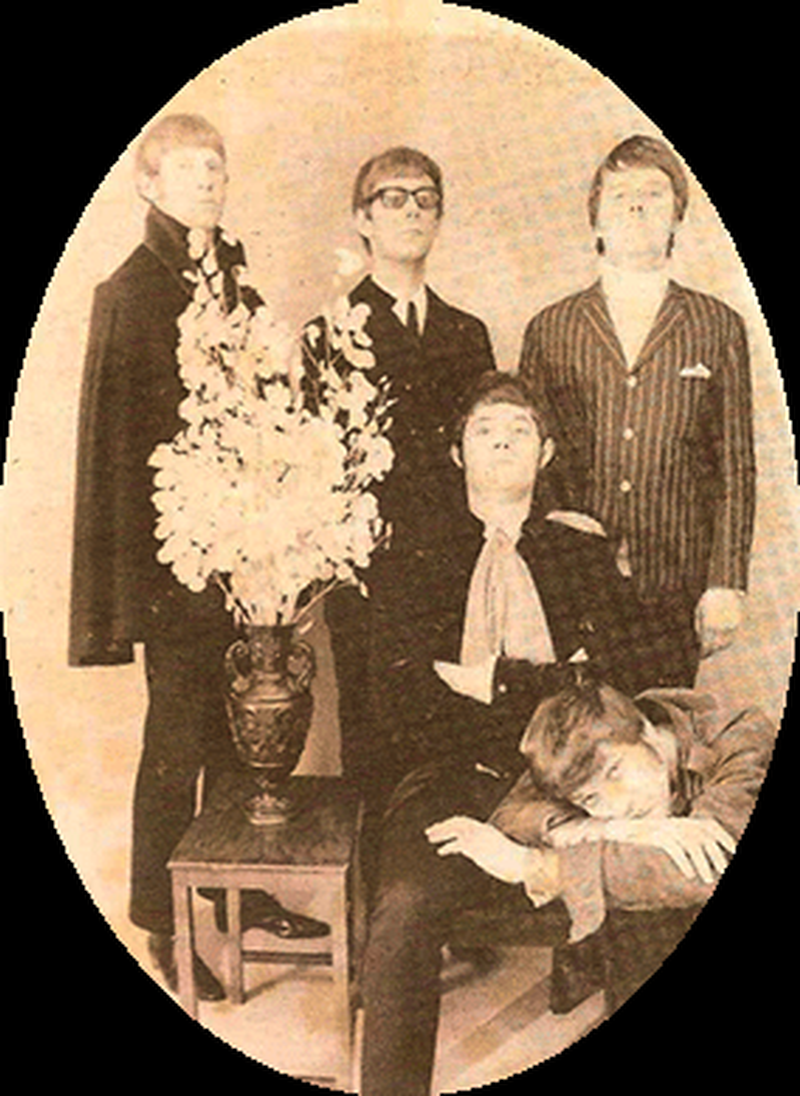 This Birmingham cover band formed in 1961, naming themselves after Chuck Berry due to the fact that they regularly played a lot of his music in their sets. Original members included Bryan "Chuck" Botfield (guitar), Terence "Terry" Bond (drums), Doug Thompson (rhythm guitar), Tim Munns (bass), Dennis Ryland (saxophone), Paul Hewitt (vocals) and Jimmy Powell (vocals). Later that year, the group traveled to Germany to play a series of club dates, with Hewitt being replaced by Elvis Presley impressionist Clive Lea (vocals). A few months later, Powell left for a solo career and lead the Five Dimensions, which for a while included Rod Stewart. Thompson, Ryland and Munns also called it in and were replaced by Roy Austin (bass) and Botfield's longtime chum Geoff Turton (vocals, guitar).

In 1963, the band got a break when they signed to the Decca label and issued two singles that year. Despite appearing on the TV show Ready Steady Go! however, neither record charted. They then signed to the Pye subsidiary label Picadilly and in the summer of '64 issued the single 'I Didn't Mean To Hurt You', which simmered up to the #43 spot on the U.K. pop charts. They then appeared at the Marquee Club in London where they were seen by U.S. record producer Kim Fowley who convinced them to record the Goffin-King song 'He's In Town' as their next single. This turned out to be the right call as the record became a major hit in Britain, peaking at #3.

1965 was also a big year for the band when their next two singles ('What In The World's Come Over You' and 'Poor Man's Son') also sold very well, reaching the #23 and #5 spots respectfully. This prompted the release of two LPs titled In Town and Life Is Just A Bowl Of Berries, which were also huge sellers in their home country. At around this time, Austin left the fold and was replaced by Bobby Thomson (bass). Their success soon began to wane soon after in late '65 however when subsequent releases didn't hit the mark, with only a few denting into the charts. They continued recording and releasing singles on a regular basis however, including a great version of the Left Banke's 'Barterers And Their Wives' in 1967, which was unfortunately never originally released on vinyl. Although the band has been plagued with numerous personnel changes over the years, they continue to perform to this day and are still lead by original founding member Botfield.

Artist information sources include: The book, 'Tapestry of Delights Revisited' by Vernon Joynson.