From: Walton, IN, USA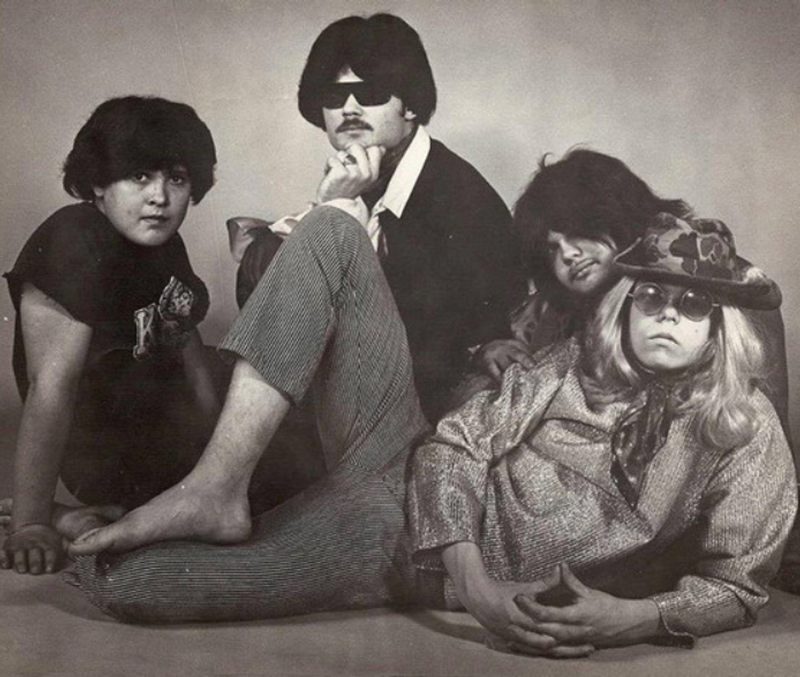 Not much is known of this short-lived Indiana outfit that evolved out the Sangralads in 1969. Members included Phil Armstrong (keyboards, vocals), Rocky Lillard (guitar, vocals), Mike Sisson (bass, vocals) and Bill Thompson (vocals, drums). The issued one 45 (the excellent instrumental 'Quasar 45' b/w 'There Must Be Light') on the Whap label later in the year. The cover of the record is rather unique with it describing how Armstrong, having the same sir name as astronaut Neil Armstrong, was inspired to write the A-side after the first landing on the moon. It further describes 'Quasar 45' as "a song with the sounds of space both real and imagined. Listen carefully and you will hear the roar of a rocket launched, the monotonous din of radio signals from afar, the haunting and beautiful bass runs signifying the endless eternity of space itself. All is resolved in the finale by the faint sound of strange voices suggesting ones presence on some faraway planet." Unfortunately it didn't sell that well, prompting the band to call it quits soon after its release.

If you have any further information on this group, please e-mail to paulmaze@techwebsound.com.

Artist information sources include: The book, 'Fuzz, Acid, and Flowers Revisited' by Vernon Joynson.