From: Melbourne, Australia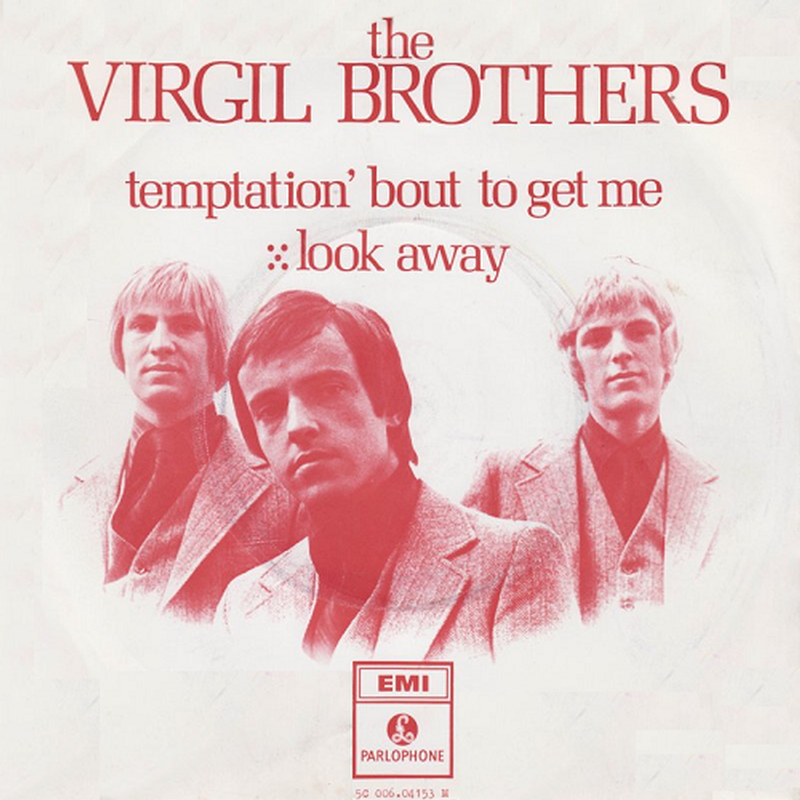 This Melbourne trio was inspired by other deep throated vocal groups like the Walker Brothers and Righteous Brothers. The group formed in early 1968 with original members Mick Hadley (vocals) and former Wild Cherries alum Rob Lovett (vocals) and Malcolm McGee (vocals). It wasn't long however before Hadley left and was replaced by Peter Doyle (vocals). Although all three members could play more than one instrument, they opted not to play their own music and have other session musicians provide it instead.

They soon signed to the Parlophone label and issued their debut 45 ('Temptation 'Bout To Get Me' b/w 'I See Her Face') in the summer of '68, which received rave reviews and sold well. A second record ('Here I Am' b/w 'Shake Me, Wake Me') was then released in the fall of that year, but didn't fare as well as the first. In early 1969, the group sailed a cruise ship to the U.K. to perform there, but McGee didn't last long there, so another former Wild Cherries member, Danny Robinson (vocals), was flown over from Australia as his replacement. The group's British engagements included a weekly spot as guest artists for the Frankie Howerd Show and also an appearance on Joe Brown's TV show, Set 'Em Up, Joe!.

The summer of '69 saw the trio reissue 'Temptation 'Bout To Get Me' in the U.K., but they switched out the original B-side with the hauntingly incredible 'Look Away', which is an original penned by Doyle. A second British 45 ('When You Walk Away' b/w 'Good Love') was then issued in fall of that year, but neither record made any impact on the charts prompting them to split up in early 1970.

Artist information sources include: The book, 'Dreams, Fantasies, and Nightmares From Far Away Lands Revisited' by Vernon Joynson.