From: United States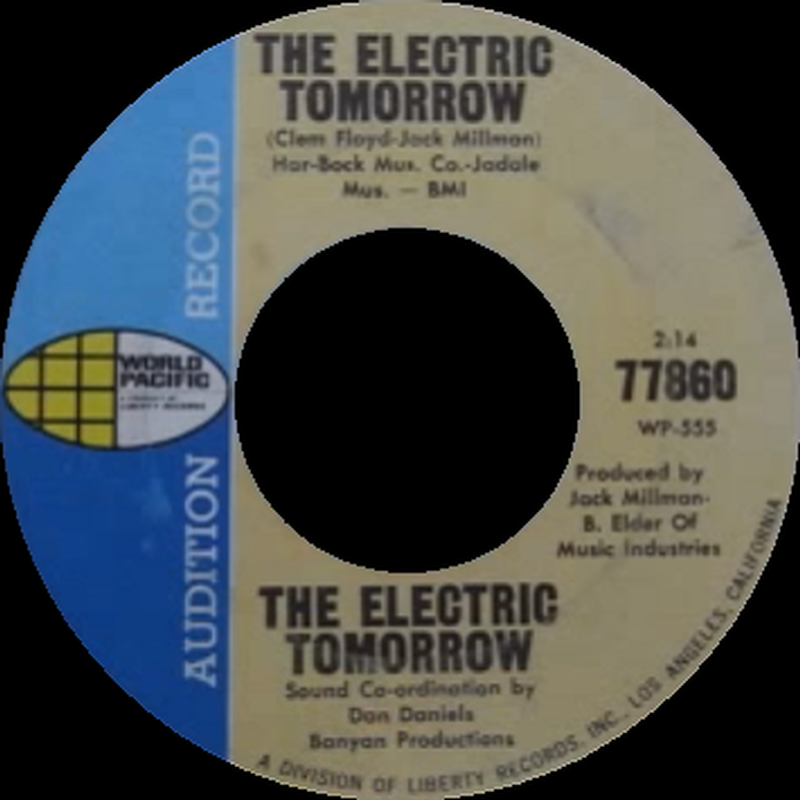 Very little is known of this presumed to be U.S. studio only outfit that issued one 45 ('Sugar Cube' b/w 'The Electric Tomorrow') on the World Pacific label in late 1966. The flip side is an outstanding and very unique slice of instrumental psych. Both tracks on the record were co-written and produced by Detroit native Jack Millman (aka Johnny Kitchen), who was involved with numerous U.S. and Canadian psychsploitation LPs and 45s, including much of the Condor catalog.

If you have any further information on this group, please e-mail to paulmaze@techwebsound.com.

Artist information sources include: The book, 'Fuzz, Acid, and Flowers Revisited' by Vernon Joynson.