From: Greensburg, PA, USA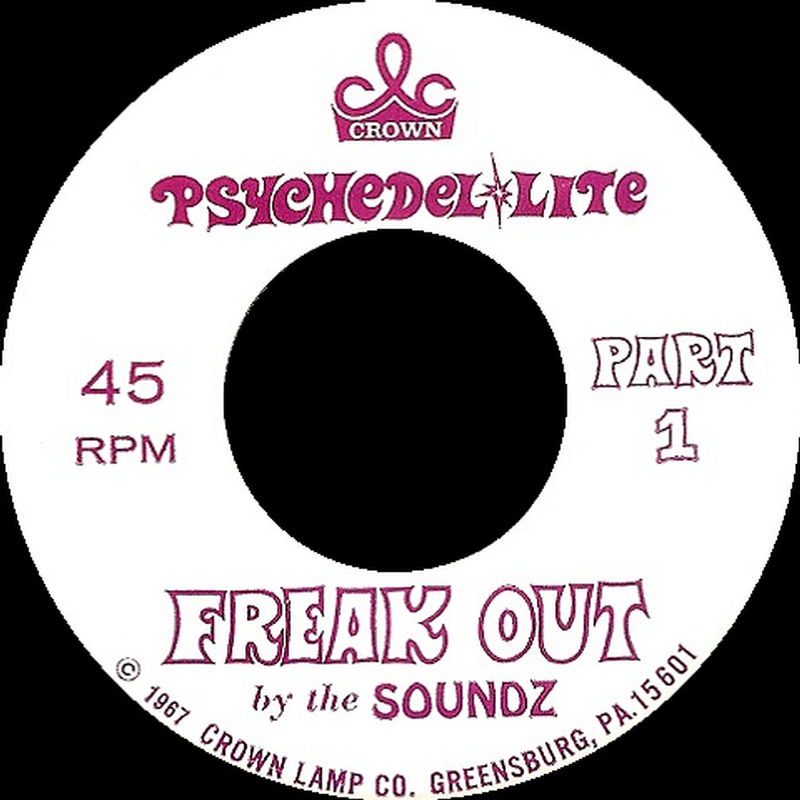 All signs point to this band as actually being a promotional studio effort for the western Pennsylvania based Crown Lamp Company, which was commercializing on the flower power movement by selling a psychedelic light in 1967 that included the Soundz 45 ('Freak Out, Part 1' b/w 'Freak Out, Part 2'). The record is an instrumental and surprisingly very good, with both freaky sides being showcased here on TWOS.

If you have any further information on this group, please e-mail to paulmaze@techwebsound.com.

Artist information sources include: The book, 'Fuzz, Acid, and Flowers Revisited' by Vernon Joynson.