From: Dayton, OH, USA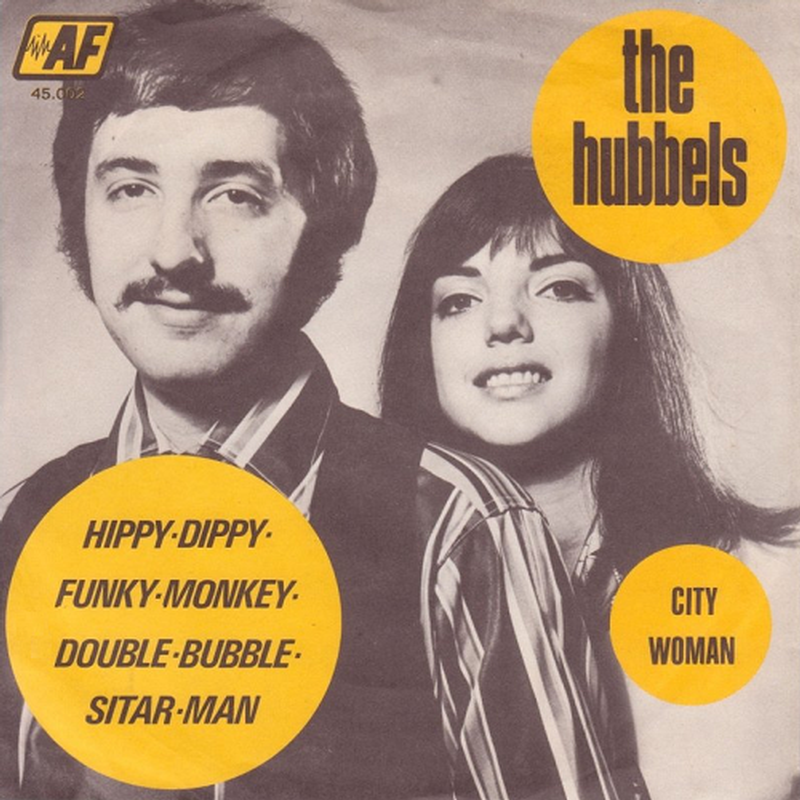 Very little is known of this Ohio, male-female duo comprised of Robert Hubbel (vocals) and Mary Ann Frazell (vocals). They issued one single ('Hippy Dippy Funky Monkey Double Bubble Sitar Man' b/w 'City Woman') on the Audio Fidelity label in the spring of 1969, which albeit a psychsploitation novelty number, is quite catchy and proudly featured here on TWOS. Later that year, they released a self-titled LP which also features this Hubbel penned track, but soon after faded into obscurity when it didn't sell that well.

If you have any further information on this group, please e-mail to paulmaze@techwebsound.com.

Artist information sources include: The book, 'Fuzz, Acid, and Flowers Revisited' by Vernon Joynson.