From: Chicago, IL, USA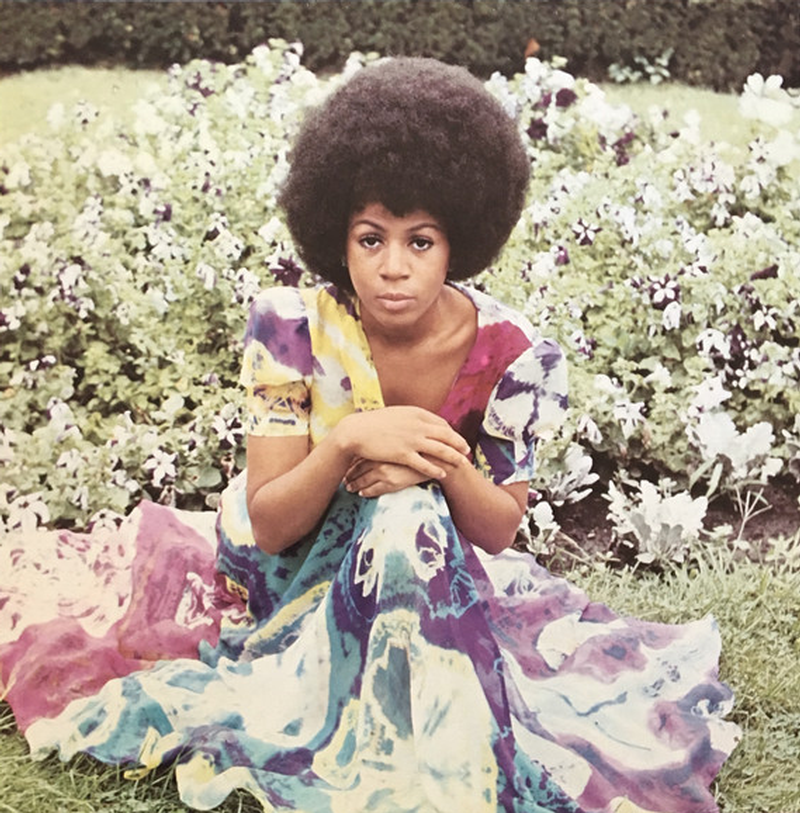 Minnie Julia Riperton, born on November 8, 1947, is probably best known for her #1 smash hit 'Lovin' You' and also having a unique, five-octave coloratura soprano voice range, solidly hitting some incredibly high notes throughout her recording career. She was raised on the south side of Chicago as the youngest of eight siblings within a large musical family. She developed an early interest in the arts, first taking up ballet and modern dance, but her parents quickly recognized her extraordinary singing talent and encouraged her to pursue music and voice instead. She first received formal operatic vocal training at Chicago's Lincoln Center in preparation for a career as an opera singer, but soon took a stronger liking to soul, R&B, and rock music.

Riperton's first professional singing engagement was with the Gems in 1962 when she was only 15. The group had relatively limited commercial success, but proved to be a good outlet for Riperton's budding talent. The Gems eventually evolved into a session ensemble known as Studio Three, and it was during this period that they provided the backing vocals on the classic 1965 Fontella Bass hit 'Rescue Me'. While a part of Studio Three, Riperton also met her mentor, producer Billy Davis, who wrote her first local hit, 'Lonely Girl', as well as 'You Gave Me Soul'. In honor of Davis, she took on the pseudonym Andrea Davis for the release of both singles. Some months after the Davis tracks had hit the radio, Riperton joined the band Rotary Connection, which was the funky, soulful psychedelic concoction of Marshall Chess, the son of Chess Records founder Leonard Chess. Riperton was also working as a Chess receptionist at the time and was initially only considered as a supporting backup singer for the group, but her vocal prowess soon gained her status as an official member. Although the ensemble never really broke out nationally or had a hit, they did experience a relatively long and solid run, producing some truly memorable soulful psychedelic gems.

In 1970, while still in the Rotary Connection, Riperton issued her first solo LP titled Come To My Garden, which was both produced and arranged by bandmate Charles Stepney. For the most part, the album is filled with some very well constructed easy listening jazz and isn't really psychedelic, save the outstanding track 'Les Fleur' which was co-written by Stepney and Minnie's husband, now famous record producer Richard Rudolph. Although commercially unsuccessful at the time, the record is now considered a masterpiece by music critics and many others within the industry.

By 1973, Riperton was already in semi-retirement from the music business, dedicating most of her time as a mother and housewife, but after an Epic Records intern listened to a demo she had recorded titled 'Seeing You This Way', it quickly made its way up the ladder and got her signed to the label, which jump started her career. An LP titled Perfect Angel, which was co-produced by Stevie Wonder, was eventually released in the summer of 1974 and became her biggest seller with the help of the track 'Lovin' You', a worldwide 1975 mega-hit that topped the charts in the U.S. and 24 other countries. Due to her new found success, Riperton found herself performing on national TV shows like The Midnight Special and Soul Train and In the summer of 1976 while on Johnny Carson's The Tonight Show, she announced for the first time that she had been diagnosed with a late stage of cancer and only given six months to live by the doctors. Minnie continued to record and perform however, releasing more LPs up until her passing in 1979. As a side note, one of Minnie's two surviving children is Maya Rudolph, former Saturday Night Live cast member turned movie star.