From: New Haven, CT, USA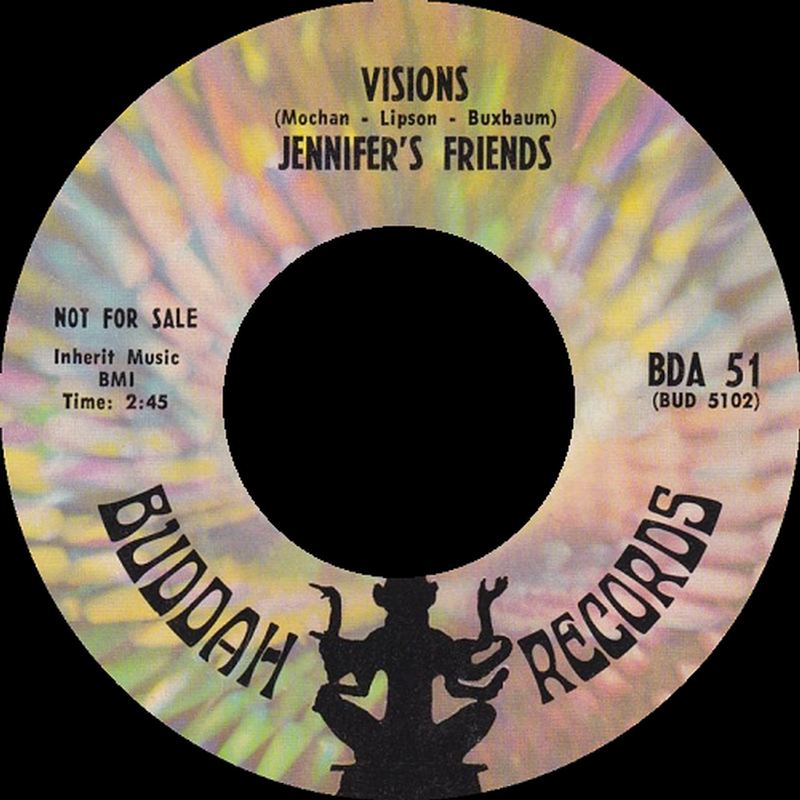 Very little is known about this band that came together in the spring of 1967. They are believed to have been from the New Haven, CT area due to their sole single ('Land Of Make Believe b/w 'Visions') charting on a local radio station there in the summer of 1968. Confirmed members were Barry Buxbaum (lead vocals), Ben Mochan (guitar, percussion, autoharp, harmonica, vocals), Mark Lipson (guitar, vocals) and Matt Laughton (guitar).

Both sides of the 45 are excellent, with the A-side being more of a well crafted pop-psych orchestration and the flip a slower, more moody piece. The single was apparently also distributed in Australia on the Astor label. Buxbaum, Mochan and Lipson would later go on to form Smokey John Bull and issue a self-titled LP in 1971.