From: Saginaw, MI, USA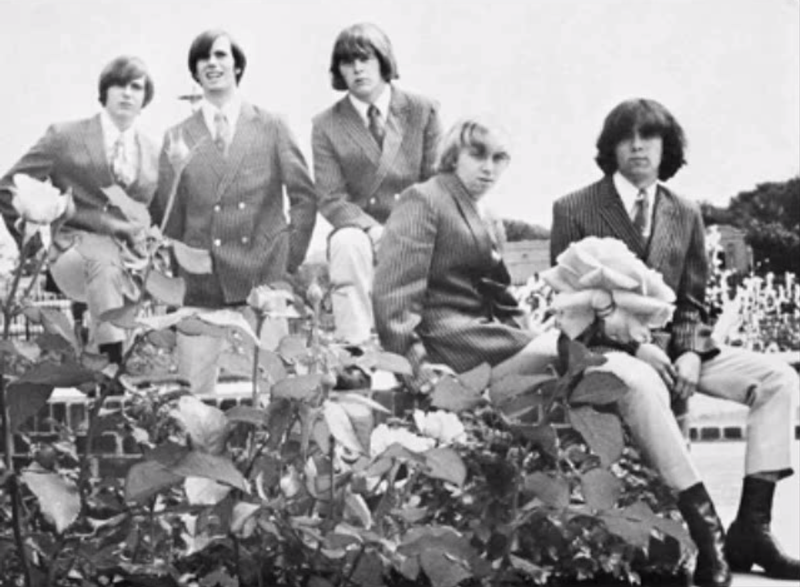 This band hailed from Saginaw, MI but played and recorded all over the Midwest. Original members included Dan Parsons (lead vocals), Gene Bruce (lead guitar), Mark Burdick (guitar, vocals), Art Hauffe (bass), Dick Coughlin (drums, vocals) and Brian Bennett (keyboards, vocals).

They recorded two singles in 1968, the first being their flagship 'I Cannot Stop You' b/w 'Don't Walk Away', which was written, arranged and produced by Dick Wagner. This 45 was recorded in Cleveland and issued on two different labels, Coconut Groove and U.S.A. Each release has a slightly different horn mix played by Don Sheets, with the later version featured here on TWOS being noticeably more prevalent.

Their second single ('Day Don't Come' b/w 'Gotta Take It Easy') is a Mark Barkan-Ritchie Adams cover that had previously been issued by the Fountain Of Youth. This 45 was also released on U.S.A., but only sold about 35,000 copies compared to the 300,000+ of their debut. The band stayed together into 1970 until finally deciding to call it quits. In 2002, they reformed to release a compilation CD of their records and previously unreleased material, and also performed a reunion concert.