From: Stratford, England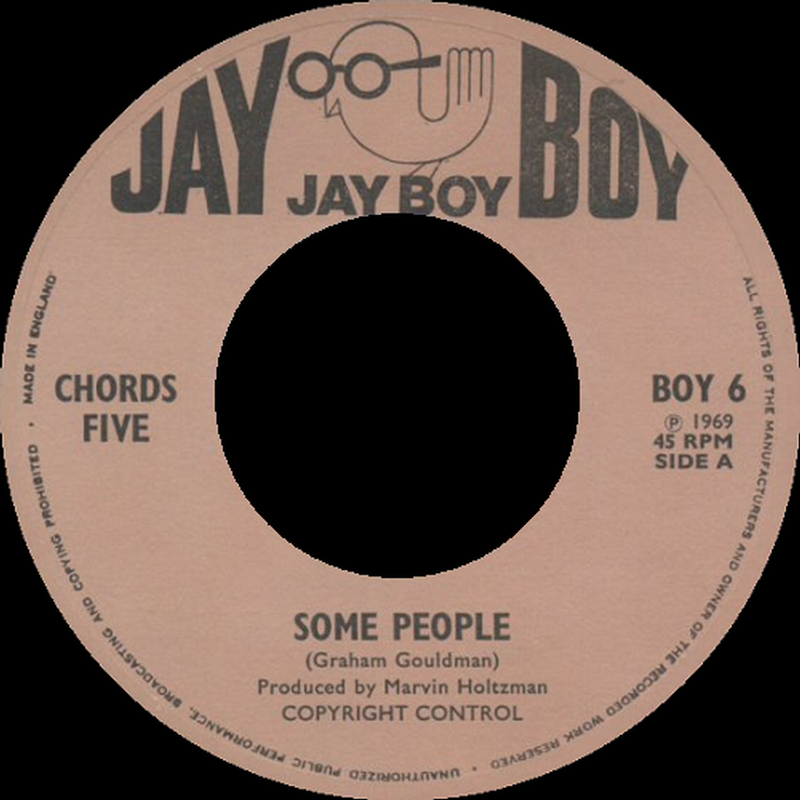 This London area band formed in 1964 with brothers Terry (lead vocals, guitar) and Phil Holmes (keyboards), along with Peter Ross (guitar, keyboards), Terry Bristow (bass) and Roger Stoten (drums). The group was managed by the Holmes brothers' father, Carl Holmes. In 1965, Bristow left the fold and was replaced by Lee Morrison (bass). Another, relatively brief and temporary personnel change occurred in 1967 when Ross was replaced by Joe Briscoe (guitar) for about a year until Ross returned in 1968.

Later in '68, the Chords Five signed to the Polydor label and issued their first 45 ('Same Old Fat Man' b/w 'Hold On To Everythin' You've Got'), which made little impact. 1969 saw a second single (the outstanding Graham Gouldman penned 'Some People') released on the Jay Boy label. Later in '69, the band changed their name to the Hammers and issued a couple of 45s under that moniker. As a side note, it should be mentioned that another, more famous British band the Smoke used the Chords Five moniker as a pseudonym when they released one single in '67, which has absolutely no relation to this ensemble. On top of that, it should also be mentioned that this version of the Chords Five have had their two records erroneously included on a few Smoke compilation CDs, which confuses things a bit.

If you have any further information on this group, please e-mail to paulmaze@techwebsound.com.