From: San Francisco, CA, USA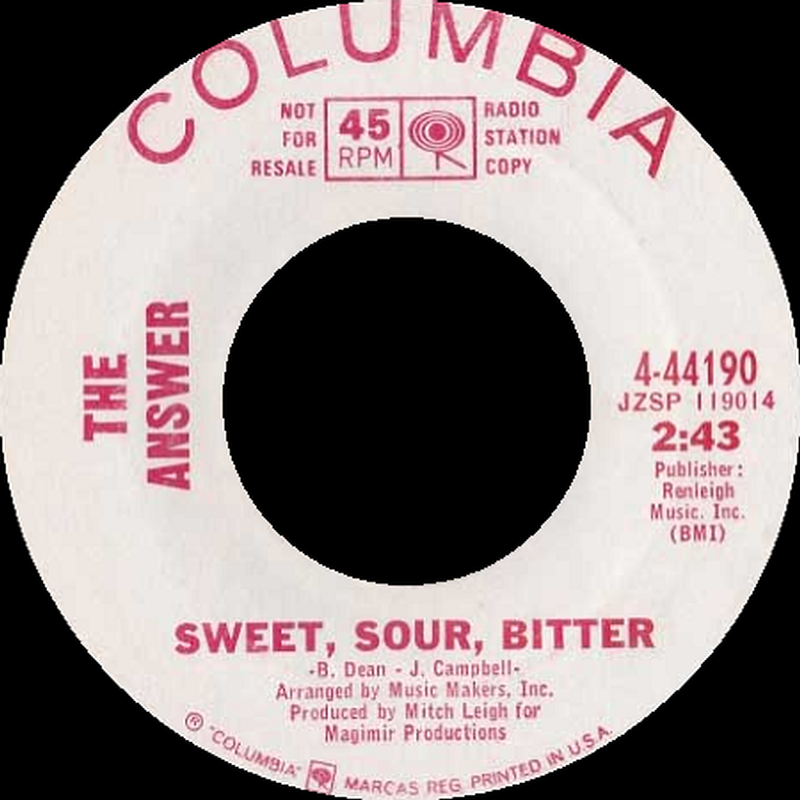 Very little is known about this Bay Area band that issued two 45s on the Columbia label in the first half of 1967. 'The Disadvantages Of You', written by famous American musical theater composer Mitch Leigh, appears on the B-side of their first record and is actually a well-crafted cover of the Brass Ring's original version, which was featured in a Benson & Hedges cigarette commercial. The song is very unique but catchy, featuring a female vocalist singing nothing but "La La" over a rhythm guitar and heavy bass track.

Their second single ('Sweet, Sour, Bitter' b/w 'The Girl From Breadsticks') is more of a conventional pop-psych number written by, B. Dean and J. Campbell, but completely lands it. The B-side is another Leigh instrumental composition.

If you have any further information on this group, please e-mail to paulmaze@techwebsound.com.