From: Philadelphia, PA, USA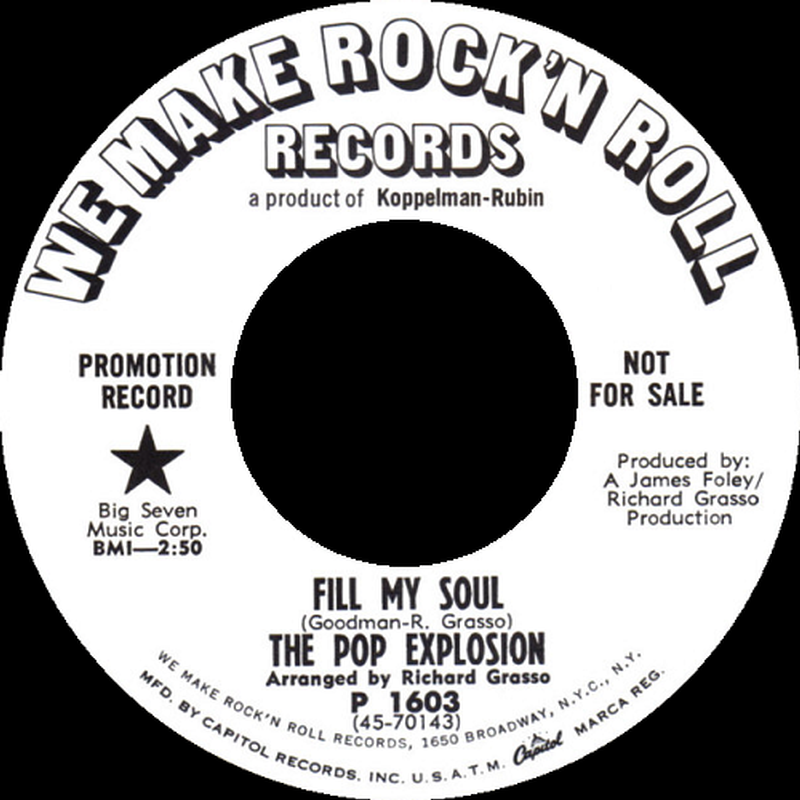 Very little is known of this presumed to be Richie Grasso (lead vocals) studio concoction that issued one single ('Fill My Soul' b/w 'In The Early Evening Time') on the obscure We Make Rock'n Roll Records label in the summer of 1968. Grasso also co-wrote, arranged and co-produced the 45's very catchy and soulful, pop-psych A-side that is proudly featured here on TWOS. Grasso then went on to co-write the Tommy James & The Shondells 1969 Top 10 hit 'Sweet Cherry Wine' with Tommy James.

If you have any further information on this group, please e-mail to paulmaze@techwebsound.com.