From: Boston, MA, USA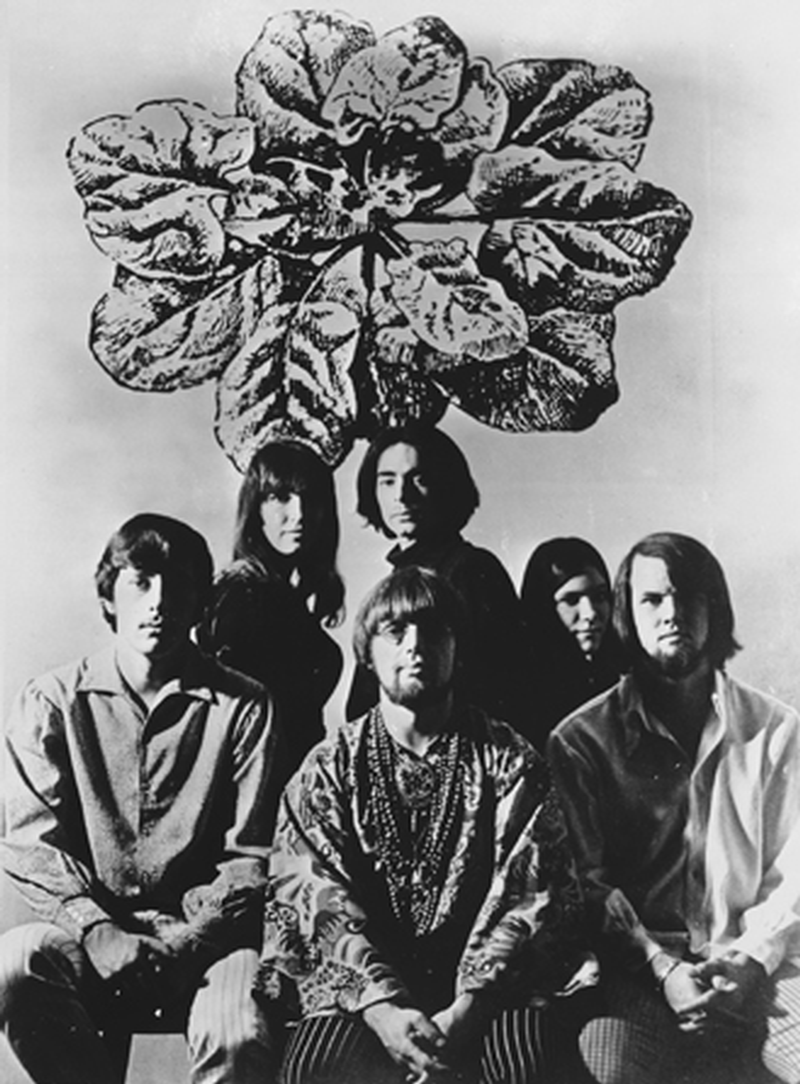 Considered by many to have been one of the top acts of the Bosstown Sound scene, this Beantown band started life in 1967 as the Underground Cinema, headlining at a local club called the Unicorn. It wasn't long before they were discovered by area production mogul Alan Lorber who got them signed to the MGM label and changed their name to the Ultimate Spinach, which is a creative play on words meaning the best sound to come out of a record ("ultimate spinnage").

The group was headed up by multi-instrumentalist Ian Bruce-Douglas (vocals, guitar, keyboards, harmonica, flute), who also wrote all of the tracks on their first two LPs. Other original members included Barbara Hudson (vocals, kazoo, guitar), Geoff Winthrop (vocals, sitar, rhythm guitar), Richard Nese (bass) and Keith Lahtenein (drums, percussion, vocals). Their first, self-titled LP was issued in early 1968 and sold quite well in the U.S., reaching the number #34 spot on the Billboard Top LPs chart. This commercial success then got them billed in San Francisco, where they played at both the Fillmore Auditorium and Winterland. A second LP titled Behold And See followed soon after that summer and includes the incredibly trippy and original 'Mind Flowers'. This record also managed to make the charts, peaking at #198.

Following the first two albums, Bruce-Douglas left along with all of the other original members except Hudson. A new encarnation of the band was then formed around her, which included former Chamaeleon Church alumni Ted Myers (guitar, vocals) and Tony Scheuren (keyboards, vocals), along with Jeff Baxter (lead guitar) and brothers Mike (bass) and Russ Levine (drums). It should be noted that Myers had also previously played in the Lost. This lineup then issued a third, self-titled LP (now widely known as "Ultimate Spinach III") in the spring of 1969, which includes the stand out tracks 'Happiness Child' and 'The World Has Just Begun', both credited to Myers with Scheuren co-writing the latter. This record understandably has a starkly different vibe than the first two, relying on a more straightforward blues-rock sound. It should also be noted that Mike Levine didn't actually play on the album, with the bass and some harmonica being laid down instead by his friend Tom Caulfield. Unfortunately the LP failed to chart, prompting the band to call it quits later that year. Jeff "Skunk" Baxter of course would later become quite famous as a prominent member of both Steely Dan and the Doobie Brothers in the 70s.

Artist information sources include: The book, 'Fuzz, Acid, and Flowers Revisited' by Vernon Joynson.