From: London, England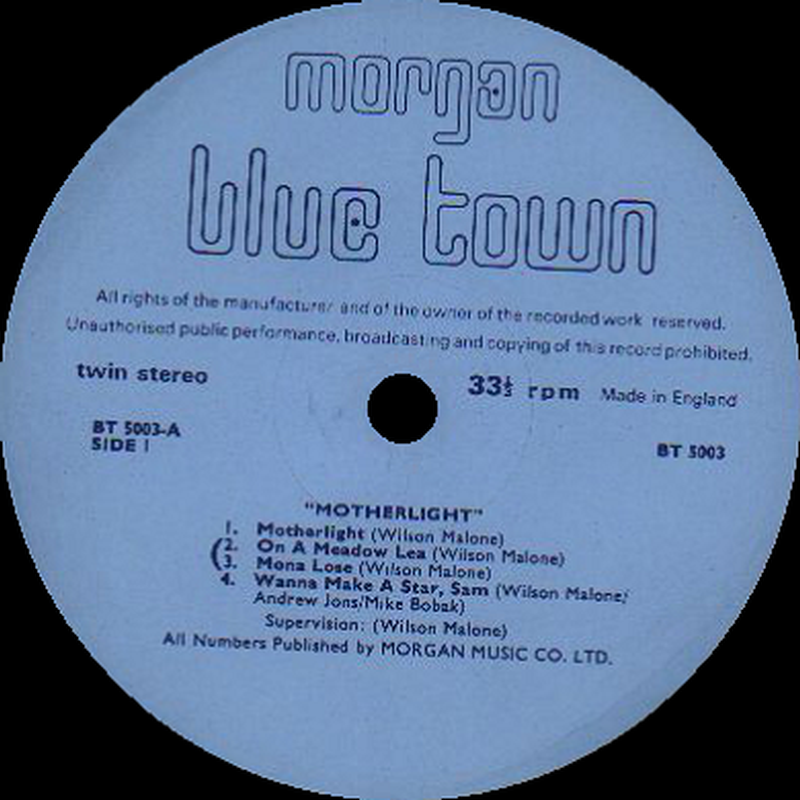 Sometimes mistakenly called Motherlight, this London trio was purely a studio project that released one LP titled Motherlight on the Morgan Blue Town label in the spring of 1969. Members included chief engineer Mike Bobak (guitar, vocals), arranger and chief songwriter Wilson Malone (keyboards, drums, vocals) and Andy Johns (effects) who's last name is curiously misspelled "Jons" on the front of the album cover.

Motherlight is an excellent slice of late 60s British prog-psych, with songs 'On A Meadow Lea', 'House Of Many Windows', and the quirky but cool 'Burning The Weed' being album highlights. It should also be noted that Malone was a member of Orange Bicycle as well, who was briefly on hiatus from that band at the time.

Artist information sources include: The book, 'Tapestry of Delights Revisited' by Vernon Joynson.