From: Liverpool, England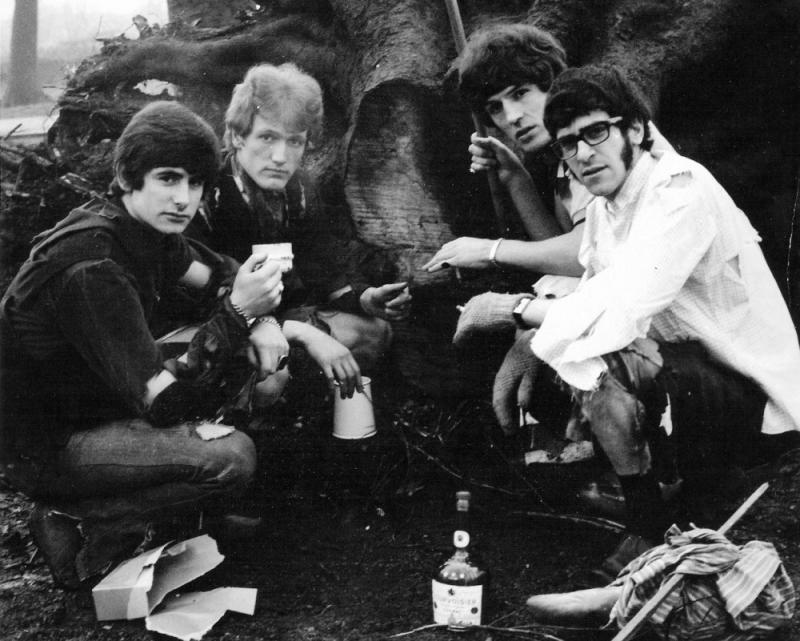 This Liverpool group was originally called the Four Just Men and then Just Four Men before changing their name to Wimple Winch (reputedly an old English term for a ditch) in 1966. Members were Demetrius Christopholus (vocals, guitar), John Kelman (lead guitar), Barry Ashall (bass) and Lawrence Arendes (drums).

To start fresh, they hired a new manager in Mike Carr who owned a coffee bar in Stockport, which he turned into a nightclub called The Sinking Ship and made Wimple Winch the house band. They then secured a record contract with Fontana and issued three 45s throughout 1966, with the outstanding freakbeat track 'Save My Soul' appearing on the A-side of the second. The records sold relatively well locally, but never went national, prompting Fontana to drop them. Just prior to that, The Sinking Ship caught fire, gutting the club and ruining their instruments. Even with this string of bad luck, they rallied back to record an LP in the summer of 1967, which was to contain the excellent 'The Last Hooray' featured here on TWOS. Unfortunately they couldn't get a record company to officially release the album, which was the primary cause for their breakup later that year.

Artist information sources include: The book, 'Tapestry of Delights Revisited' by Vernon Joynson.