From: Los Angeles, CA, USA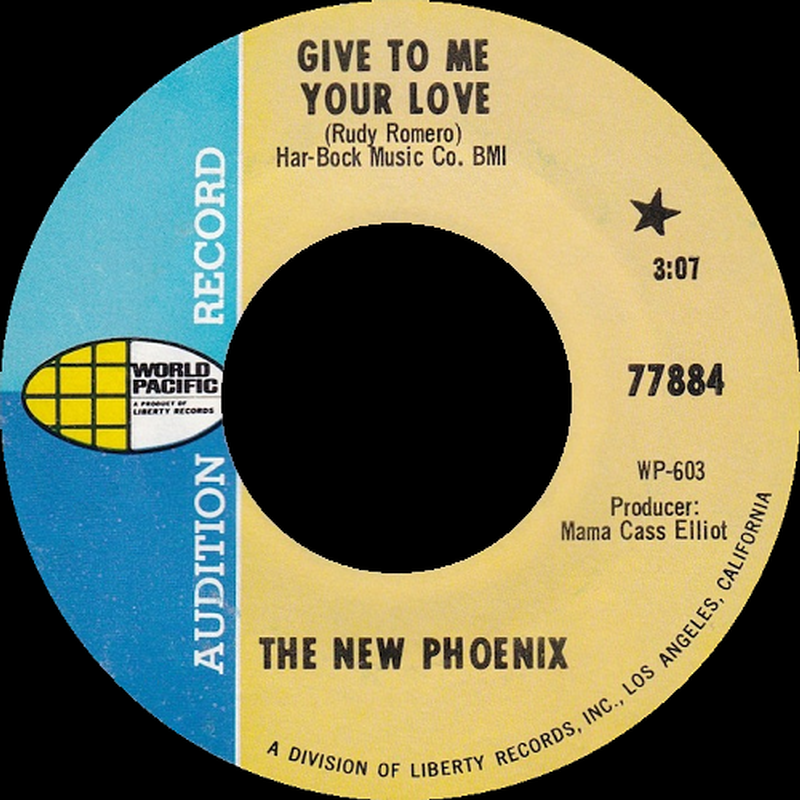 This band consisted of Rudy Romero (guitar) and other unconfirmed ex-members of the Hardtimes. They issued one outstanding single ('Give To Me Your Love' b/w 'Thanks') on the Los Angeles based World Pacific label in early 1968. The record was penned by Romero and produced by Cass Elliott of the Mamas & The Papas.

If you have any further information on this band, please e-mail to paulmaze@techwebsound.com.

Artist information sources include: The book, 'Fuzz, Acid and Flowers Revisited' by Vernon Joynson and an article by Richie Unterberger at All Music Guide.