From: Chicago, IL, USA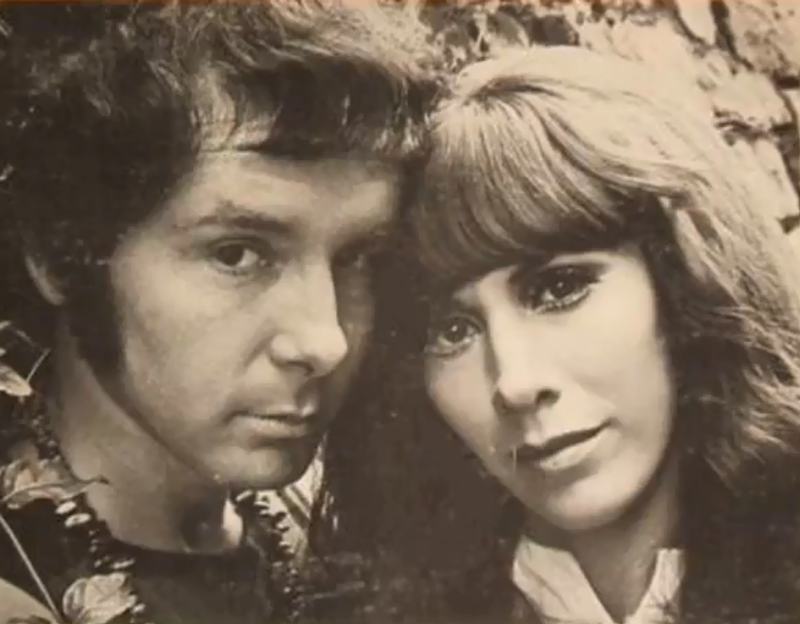 Friend & Lover was actually the husband and wife duo of singer, songwriter and "friend" Jim Post (vocals, guitar), and "lover" Cathy Post (vocals). The couple first met while performing at the same fair in Alberta, Canada in the mid 60s - Jim was in a group called the Rum Runners and Cathy was a member of a dance troupe. After the two married, Cathy quit dancing, Jim taught her how to sing and they soon began performing together and honing their skills at local clubs around Chicago.

In 1967, the couple was signed to ABC Records and issued their first single (If Tomorrow), which was produced by Joe South. Unfortunately, the record didn't sell well and the duo continued to struggle until Jerry Schoenbaum, the head of MGM's Verve label, heard them perform 'Reach Out Of The Darkness' live and raw during a meeting in his office. Knowing he had a winner, Schoenbaum signed Friend & Lover to a contract and they recorded "Reach Out", again under the production wing of Joe South, in Nashville, TN. The song initially became only a local hit in the northern California town of Chico, but slowly began to take off nationally until it eventually became a Top 10 hit in the summer of 1968.

To capitalize on their hit single, Verve gave the thumbs up for a full length album, which was recorded in Atlanta, GA and is comprised completely of Jim Post originals. Unfortunately, they weren't able to get Joe South to produce the LP, which according to Jim was a huge detriment to making it a success. On top of it, the record, also titled Reach Out Into The Darkness, wasn't released until several months after the song "Reach Out" had peaked on the charts, so it never caught on and didn't sell that well. The album's lack of success was the beginning of the end for the group, as they eventually broke up and got a divorce at the tail end of the 60s. Jim went on to become a solo artist in the 70s.

Artist information sources include: The book, 'Fuzz, Acid and Flowers Revisited' by Vernon Joynson and an article by Bruce Eder at All Music Guide.