From: San Antonio, TX, USA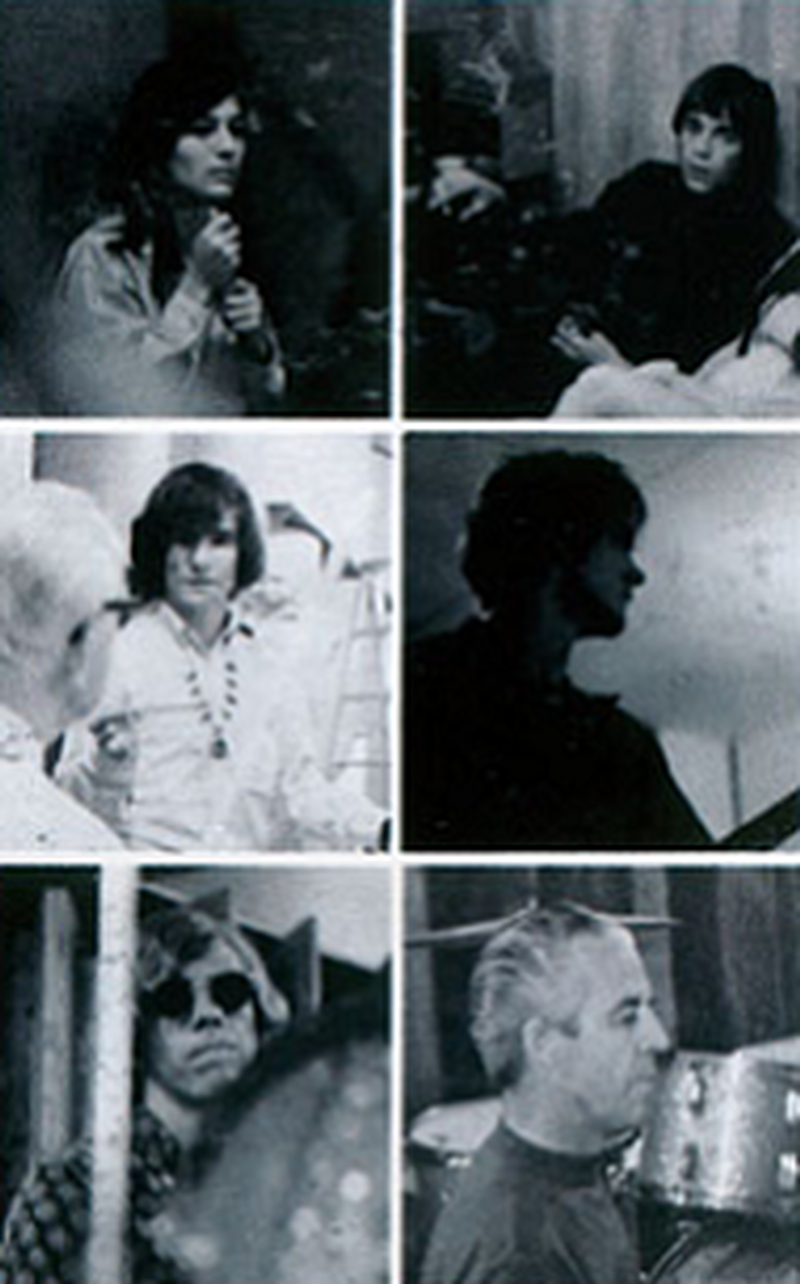 This group was originally from San Antonio and issued several singles throughout the late 60s and early 70s. They also released one LP titled Rebirth in 1968. Original members included Stephen Perron (vocals), Louis Cabaza (organ, piano, bass, vibes, tuba), Cassell Webb (vocals), Andrew Szuch (drums), William Ash (lead guitar) and Benny Treiber (bass).

The group's origin can be traced back to the merging of two mid 60s garage bands, the Stoics and the Argyles. The new combination initially took on the name Mind's Eye, which released one single in early 1967 and even briefly opened their own psychedelic night club. The moniker change to the Children and a move to L.A. soon happened when Treiber, who was friends with the sister of Monkees member Mike Nesmith, got Davy Jones (also of the Monkees) to agree to produce recordings and manage their band. Ironically, Treiber soon had a falling out with Jones and was quickly replaced by Mike Marechal (bass). Even more ironic was the fact that their marriage with Jones didn't last long when, upon returning from a tour of the U.K. in late 1967, Jones discovered that the money he had set aside to produce the Children had been squandered by his manager. With only three songs recorded, the Children were released from their contract, but still managed to get one single issued on the local Laramie label before heading back to Texas.

The band next journeyed to Houston where they signed with the International Artists subsidiary Cinema Records and entered the studio with Leland Rogers (owner of the famed IA record label and brother of country singer Kenny Rogers) as a second drummer to record the Rebirth LP. The album, released in the summer of 1968, is considered by many to be one of the finest examples of Texas psychedelia, and includes the incredible track 'Sitting On A Flower'. Later in '68, the record was picked up by the major label Atco and reissued for national distribution.

In 1969, the group took on some personnel changes with the departure of Ash and Szuch. Ash was replaced by teenage guitar wizard Kenny Cordray, while Jim Newhouse took over on the skins for Szuch. In the summer of 1969, this lineup recorded a single (a cover of Bo Diddley's 'Pills' b/w 'Once More') and during this session, Parron and Cordray also wrote and recorded the song 'Francine', which was later covered by ZZ Top.

In 1970, the band received a second shot at fame when Lou Adler discovered them playing live in Houston and immediately signed them to Dunhill Records and the Ode label. With adrenalin in their veins, they moved back to California and began recording a second LP, but it was unfortunately never completed. Two singles, presumably cuts from the unfinished album, were released on Ode in 1971 with the second of the two, 'Hand Of A Lady', becoming a minor hit. With little commercial success, the group again retreated to Houston and soon disbanded thereafter.

Artist information sources include: The book, 'Fuzz, Acid and Flowers Revisited' by Vernon Joynson and an article by Stanton Swihart at All Music Guide.