From: Watford, England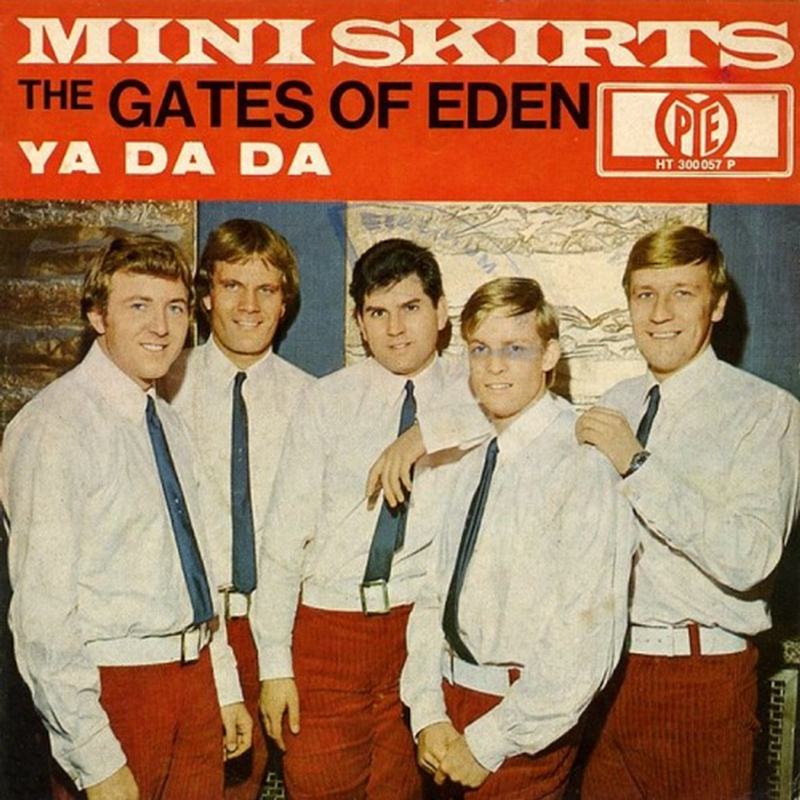 Very little is known of this London area band that formed in 1965 and named themselves after the Bob Dylan song 'Gates Of Eden'. Members included Dave Rodwell (vocals), Roger Matthews aka Dicer Sarney (lead guitar), Barry Rich (bass), Tom Hill (organ), Colin Moneypenny aka Chunky Mo (drums) and J. Vincent Edwards (vocals).

Between 1966-67, they issued three singles on the Pye label, the first being a great cover of the Kinks' 'Too Much On My Mind'. They also issued 45s and a 1966 EP titled Mini Shirts in France, which was actually misspelled and should have been titled "Mini Skirts" after the song it features.

If you have any further information on this group, please e-mail to paulmaze@techwebsound.com.