From: Oak Park, IL, USA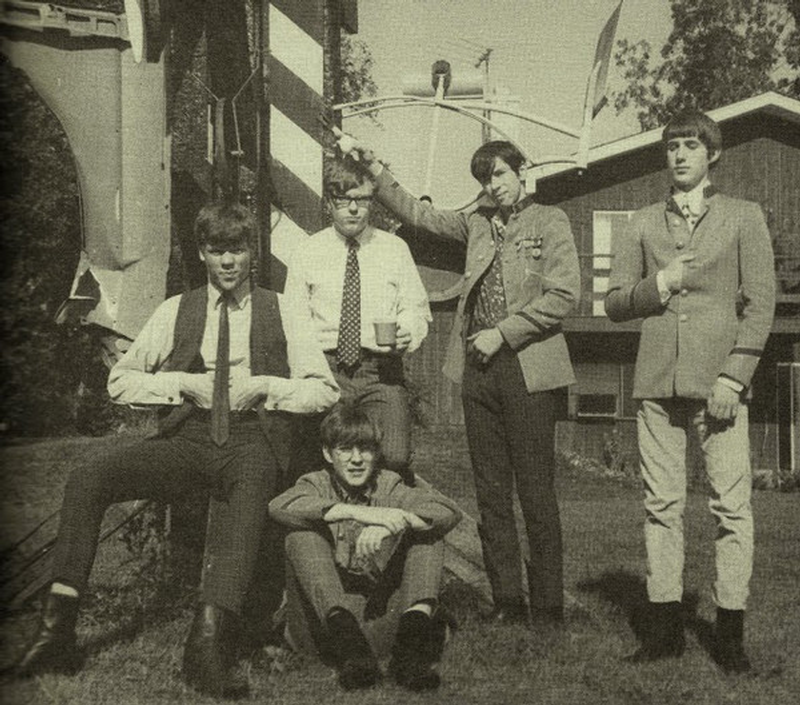 This group formed in 1966 and hailed from the Chicago suburb of Oak Park, IL. They were all teenagers attending Oak Park and nearby River Forest high schools. Members included Bob Blumenthal (keyboards, vocals), John Armour (lead guitar), Bill Steed (bass, vocals), Dave Green (drums) and Gary Knaus (rhythm guitar). Their name more or less originated when Steed misspelled "Zeppelin" on his bass drum and, instead of going out and buying a new one, the band opted to go with the incorrect spelling of "Zepplin". As a side note, the Graf Zeppelin was a World War II era German aircraft carrier.

The band issued one 45 (the excellent 'You're In My Mind' b/w 'Sunset!') on the Orlyn label in 1968, with the A-side penned by Blumenthal and the B-side by Blumenthal and Knaus. The well placed sound effects in 'You're In My Mind' were created by an oscillator and inserted by the record's producer and sound engineer after the track was recorded. The band stayed together into 1969 until Blumenthal graduated from high school.