From: Philadelphia, PA, USA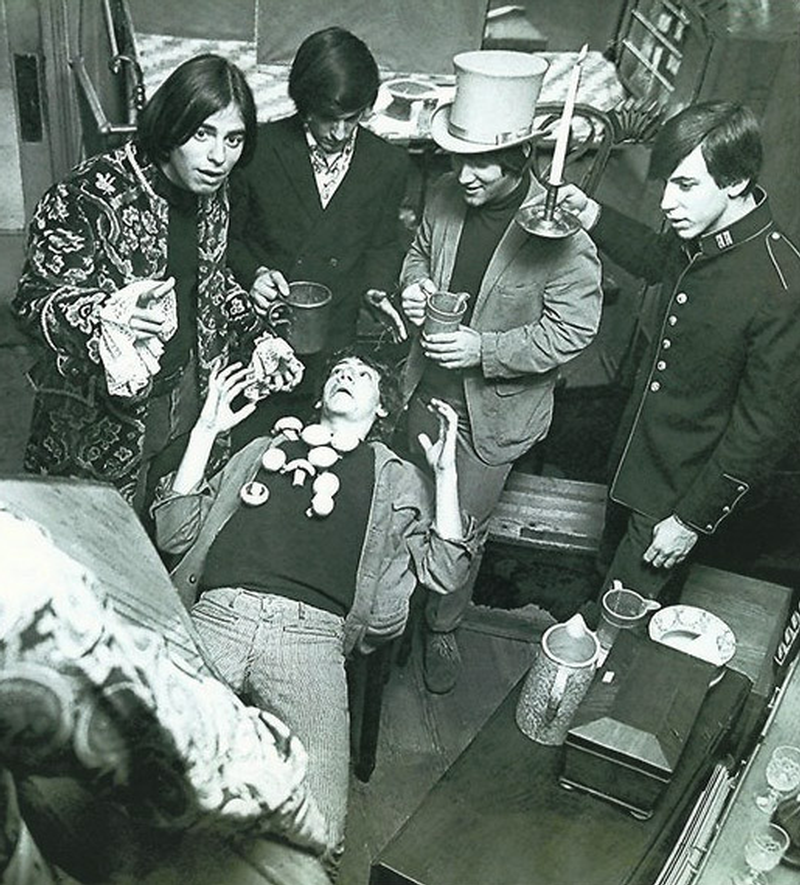 This standout garage-psych band was originally comprised of five students from the University of Pennsylvania in Philadelphia. Original members were Stu Freeman (vocals, guitar), Ted Cahill (lead guitar, autoharp), Charles Ingersol (bass), Joe Lacavera (drums) and Dick Richardson (keyboards). They came together shortly after starting their freshman year and practiced in the freshman commons until they were good enough to begin playing regular gigs around campus.

The group christened themselves the Magic Mushrooms after Allen Ginsberg suggested that moniker during an on-campus lecture in the fall of 1965. They were then heard by producer Sonny Casella (the Snaps) while playing at Drexel University, who signed on as their manager shortly thereafter. They played mostly around the Philadelphia area into the spring of 1966, the majority of their bookings being arranged by Casella. At around this time, they were joined by Josh Rice (vocals, flute, harmonica), who had been the lead singer of a competing band on the Penn Campus. About three months after Rice arrived, Richardson and Ingersol left the ensemble and were replaced by Bob Grady (keyboards) and Chris Barbieri (bass), both of whom had been in a band with Freeman a couple of years previously.

The Mushrooms released their monumental single ('It's-A-Happening' b/w 'Never More') on the A&M label in the fall of 1966, which reached #93 on the U.S. charts. It became very popular in garage circles, and ended up being rightfully included on the Nuggets compilation in 1972. 'It's A Happening' was written by Stu Freeman and Josh Rice and was produced and arranged by Casella. It is interesting to note that when Herb Alpert (the "A" of A&M Records) found out what "Magic Mushrooms" actually were, he promptly pulled the record off the market because the band refused to change their name. They consequently left A&M and recorded two more singles: 'Look In My Face' b/w 'Never Let Go' on the Philips label in 1967 and 'Municipal Water Maintenance Man' b/w 'Let The Rain Be Me' on the East Coast label in 1968. Unfortunately neither record made much of an impact, prompting the band to fade away into obscurity.

Artist information sources include: The book, 'Fuzz, Acid, and Flowers Revisited' by Vernon Joynson.