From: New Orleans, LA, USA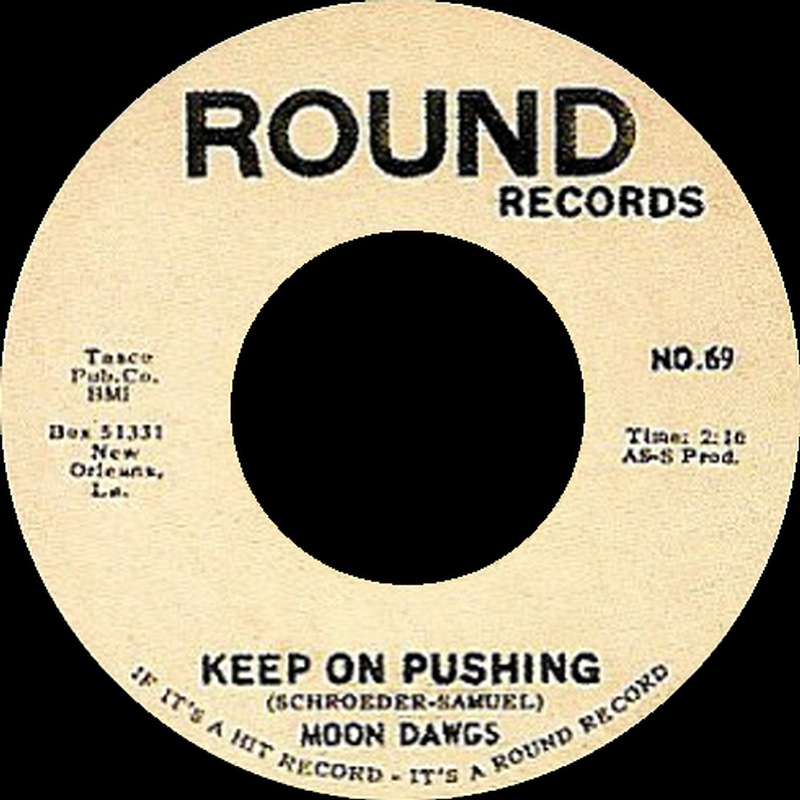 Very little is known about this New Orleans trio that formed in 1966 as the Moon-Dawgs and issued two singles between that year and 1968. The group consisted of brothers Frank and Johnny Spenser, who were originally from Key West, FL, along with Ray Genovese (lead vocals). They issued their first 45 ('Baby As Time Goes By' b/w 'You're No Good') on the Bofuz label in '66, which contains some pretty straight forward garage punk. The band then broke up for about a year until getting back together again briefly in '68 to release the the awesome Love inspired punk-psych monster 'Keep On Pushing' on the Round label.

If you have any further information on this group, please e-mail to paulmaze@techwebsound.com.

Artist information sources include: The book, 'Fuzz, Acid, and Flowers Revisited' by Vernon Joynson.