From: Nottingham, England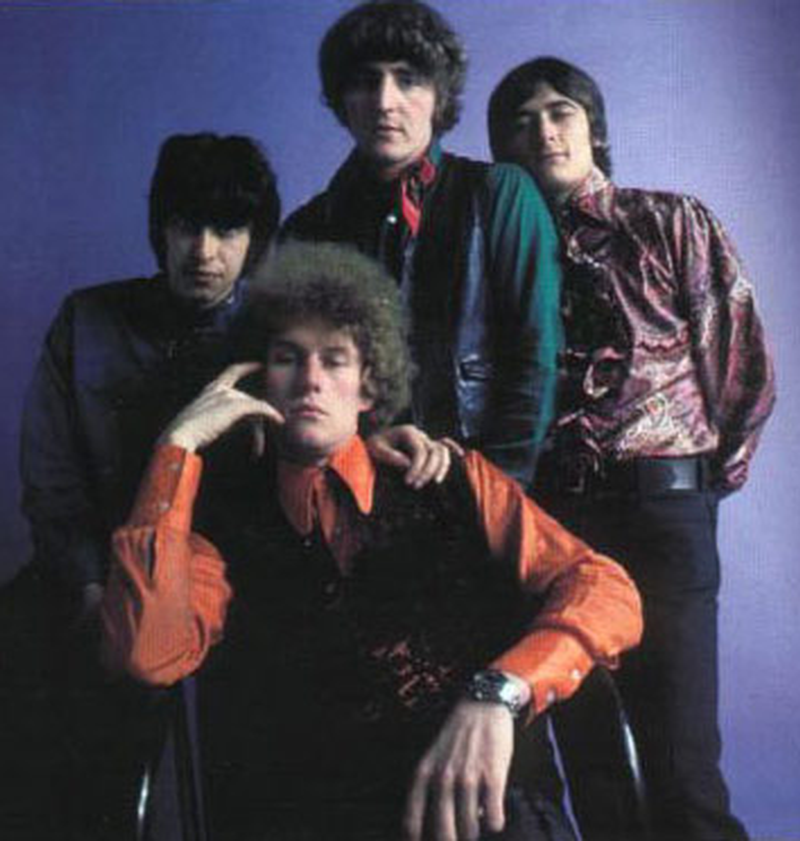 Ten Years After was primarily a blues-rock outfit, but in the late 60s through early 70s successfully dabbled a bit in psychedelia. Their origins can be traced back to the early 60s and the Nottingham based Jaybirds, which originally included Alvin Lee (guitar, vocals) and Leo Lyons (bass). In the summer of 1965, Ric Lee (drums) joined the fold and they relocated to London where they first backed the Ivy League for a while. In 1966, Chick Churchill (keyboards) was added to make them a foursome and they then supported the Bonzo Dog Band in '66 at the London Marquee as the Blues Yard for one gig before changing their name to Ten Years After.

The band was at the forefront of the U.K. late 60s blues craze and known best for Lee's incredibly fast fingered guitar playing, which stood out amongst the crowd. In 1967, they were the first act to be booked by the Ellis-Wright Agency (soon-to-be Chrysalis Records), which secured them a full-time residency at the Marquee Club. They then played the Windsor Jazz Festival, which also helped to get them signed with Decca Records in the fall of that year. Their debut, self-titled LP was issued that October, which includes a collection of fairly straight forward, hard-driving blues-rock numbers and unfortunately didn't chart. In early 1968, they released the interesting single 'Portable People', which is a unique, country-folk number atypical of their output at that time. In the summer of that year, they flew over to the U.S. and played a few gigs at the Fillmore Auditorium in San Francisco, which were very well received. They then release a live, second LP titled Undead, which was recorded in a small London club and features Lee's fast paced guitar styling quite well on the first side.

Early 1969 saw a follow up studio LP titled Stonedhenge, which is much like their first, primarily housing a collection of straight forward blues-rock numbers, augmented with more sound effects. The group also found themselves playing more and more dates in the States, appearing at venues like Detroit's Grande Ballroom and the Fillmore West, where they were becoming quite popular. In July of that year, they played the Newport Jazz Festival in Rhode Island and then a month later shined brightly at the Woodstock festival, which is featured quite keenly in the movie with them jamming on one of their best known numbers, 'I'm Going Home'. Their fourth LP titled Ssssh. was also issued in August and includes the standout acoustic track 'I Don't Know That You Don't Know My Name'.

In 1970, the group began taking on a more psychedelic vibe as can be heard on the fantastic track '50,000 Miles Beneath My Brain', which is featured on their fifth LP Cricklewood Green. A sixth LP titled Watt, which is similar to their last, was also issued in '70, but isn't nearly as creative. In their defense though, the band was also spending a significant amount of time and energy touring around the U.S. at this time. In the summer of 1971, Ten Years After released their best-selling album titled A Space In Time, which contains their one and only hit (the now classic 'I'd Love To Change The World'). The track made it to #40 on the U.S. Billboard Hot 100 and is now considered one of the flagship protest anthems of the counterculture era.

The band continued issuing LPs and playing live to strong audiences until they finally decided to cal it quits in 1974. Reunions and albums occurred in the 1980s and 2000s, with their latest studio LP being released in 2017.

Artist information sources include: The book, 'Tapestry of Delights Revisited' by Vernon Joynson.