From: Montreal, QC, Canada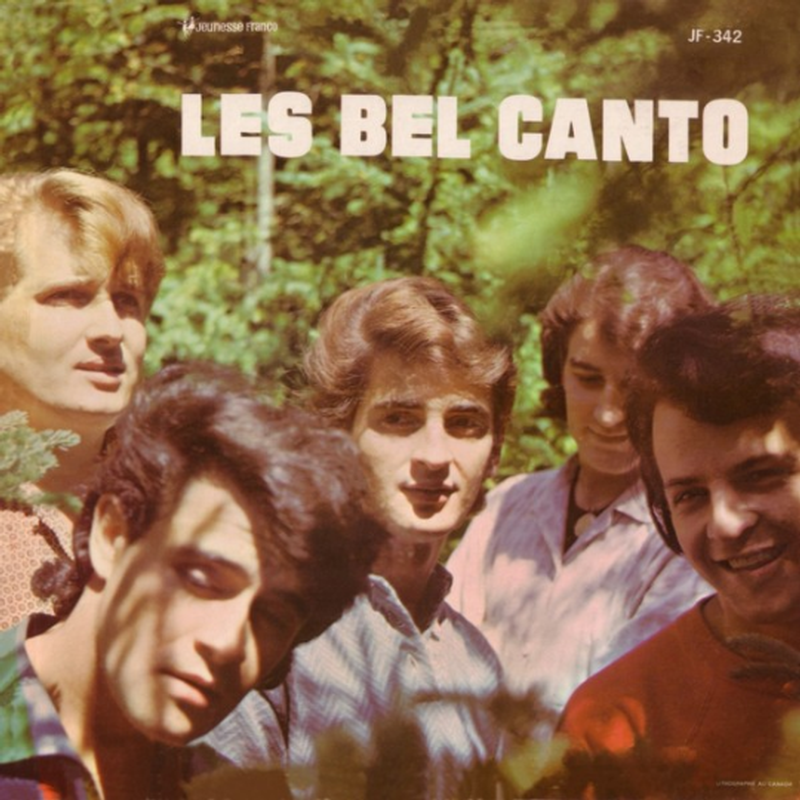 Originally known as les Bel Canto Cing and then towards the end of their tenure as (Bel) Kanto, surprisingly very little is known of this Montreal, French Canadian outfit that formed in 1962 and issued a handful of LPs and several 45s throughout the 60s and into the early 70s. Original members included brothers Aurèle "Dany" Bolduc (guitar, vocals) and Guy Bolduc (guitar, vocals), Claude Falardeau (guitar, harmonica, vocals), Marcel Lebel (drums) and René "d'Antoine" Letarte (bass, vocals). In 1964, Guy Bolduc and Lebel left the fold and were replaced by André Fortin (guitar, vocals) and Pierre "Moustique" Paquet (drums, vocals).

Inspired by The Beatles and early 60s U.S. pop groups like the Everly Brothers, the vast majority of their output is fairly straight forward pop sung in French. They began releasing singles in 1964 and a debut, self-titled LP followed a year later. In 1969, they issued a rather loungy sounding album titled Coui Coui, which includes traces of psychedelia and houses the stand out acoustic track 'Si Tu N'Existais Pas'. Later that year, they changed their moniker to (Bel) Kanto and released their only English titled and sung single ('A Kind Of Breakdown'), which is a brain blower and atypical of the rest of their far more poppy library. Unfortunately, none of their records broke outside the French Canadian scene and they finally called it quits in 1971.

If you have any further information on this group, please e-mail to paulmaze@techwebsound.com.

Artist information sources include: The book, 'Dreams, Fantasies and Nightmares From Far Away Lands Revisited' by Vernon Joynson.