From: Atlanta, GA, USA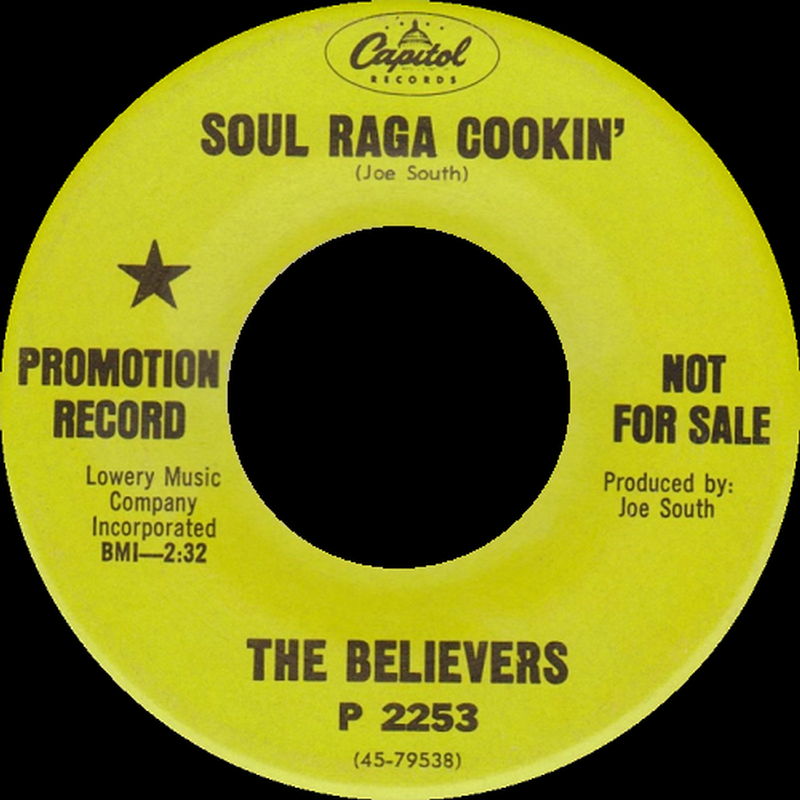 The Believers were the backup band for Grammy award winning artist, song writer and producer Joe South, who issued this one single crediting only their name (normally they were sited as "Joe South & The Believers"). Both sides of the record, written and produced by South, are renditions of a similar and highly original instrumental piece, with the B-side played in a slower tempo and highlighted by voices in the background.

The songs were actually recorded during the sessions of South's debut LP Introspect and the simulated sitar sound found on both sides is thought to have been created by a button on the Vox Wah-Wah Peddle. The same effect was in fact also used on the 1968 South hit 'Games People Play', which originally appeared on the Introspect album. 'Soul Raga Cookin'' was also used as the backing track for South's song 'Hole In Your Soul', which is included on his 1969 third LP titled Games People Play.