From: Minneapolis, MN, USA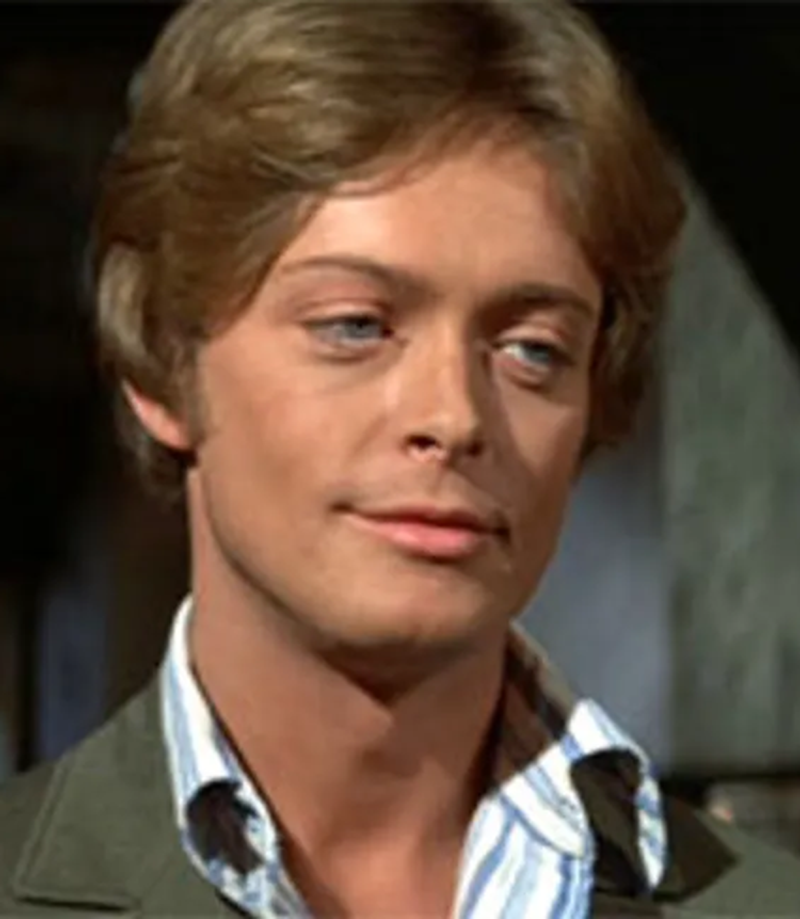 Michael Blodgett was an actor, novelist and screenwriter who is probably best known for playing the role of Lance Rocke ("Greek god and part-time actor" - Ronnie 'Z-Man' Barzell) in the 1970 campy sexploitation film Beyond the Valley of the Dolls (for more information on this film, check out the Carrie Nations artist bio here on TWOS). What many don't know is that he issued one obscure 45 ('Fire Engine Sky' b/w the swanky 'Clay People Of Box Town') on the Capitol label in late 1967.

Blodgett was originally from Minnesota and relocated to L.A. in the early 60s to start an acting career. He received a bachelor's degree in political science from California State University, Los Angeles and attended Loyola Law School for one year before turning his attention to acting. In 1965, he landed his first role as a beach bum in the film A Swingin' Summer, which also stars a young Raquel Welch.

In the summer of 1967, Blodgett served as the emcee of Groovy, a beach-party dance show for teens on Los Angeles' KHJ-TV and also landed a small part in the psychsploitation movie The Trip. In 1968, he hosted a 90-minute Saturday night talk show (The Michael Blodgett Show) on KTTV. Throughout the 60s and into the mid 70s, he appeared in various other films (Catalina Caper, There Was a Crooked Man...) and TV shows (The Munsters, Night Gallery, Barnaby Jones, Electra Woman and Dyna Girl), but quit acting in the late 70s after having become dissatisfied with the type of roles he was being offered. Blodgett made his last film appearance in 1978's Disco Fever and then shifted his focus to writing novels and screenplays.

In 1982, Blodgett released his first novel (Captain Blood) followed by a second (Hero and the Terror) that same year. His third novel (The White Raven) was released in 1986 and was later adapted into a 1998 film starring Ron Silver. With the help of his writing partner Dennis Shryack, Blodgett penned the screenplays for Rent-A-Cop (1987) starring Burt Reynolds, Hero and the Terror (1988) starring Chuck Norris, Turner & Hooch (1989) starring Tom Hanks and Run (1991) starring Patrick Dempsey.

Blodgett was wed four times, including his last marriage to Meredith Baxter (1995-2000). Unfortunately Blodgett past away suddenly in late 2007 of an apparent heart attack at the age of 68.