From: Leeds, England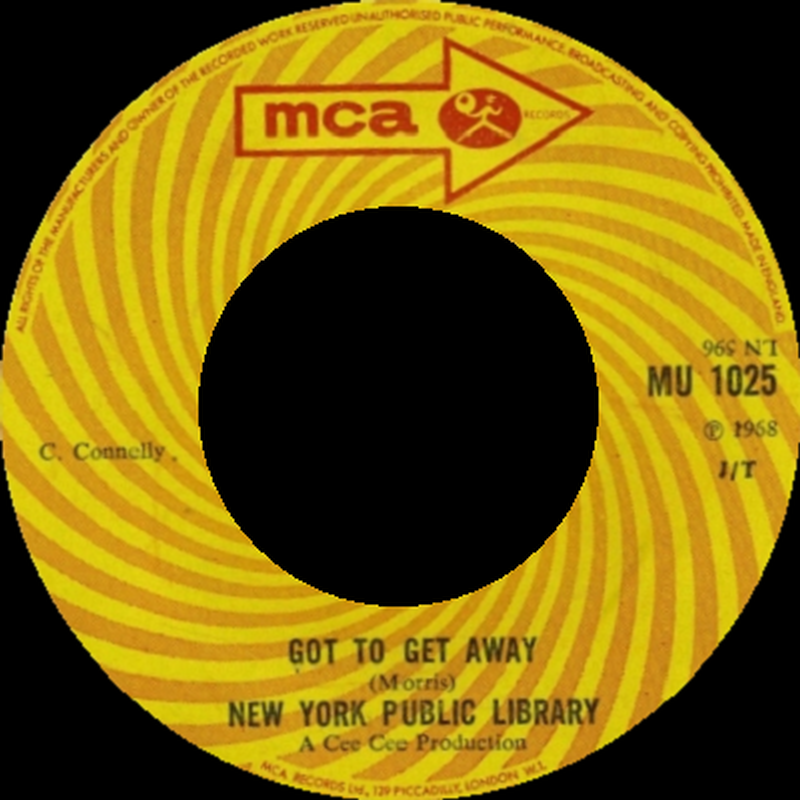 This Leeds band evolved out of the Cherokees in 1966. Original members included John Kirby Woolard (vocals), Dave Bower (guitar), Terry Stokes (guitar), Paul Servis (bass) and Jim Green (drums). They issued their first single as the New York Public Library ('I Ain't Gonna Eat Out My Heart Anymore' b/w 'Rejected') on the Columbia label in June of 1966, which was a Rascals cover produced by Mickie Most.

In the spring of 1967, Green left and was replaced by Topper Clay (drums). Later that year, Wollard and Servis both split and Brian Morris (guitar, vocals) joined the fold. It was this lineup that issued the excellent Morris penned single 'Got To Get Away' on the MCA label in the summer of 1968, and also a third single in October, 1968, which was a respectable cover of the Doors' 'Love Me Two Times'. In 1970, Morris left and became Brian Parrish, and was replaced by Pete Morrison (guitar, vocals). This lineup issued an album of Buddy Holly covers under the alias Raw Holly in 1971, and also a fourth single in 1972 on B&C records, which was to be their final pressing.

Artist information sources include: The book, 'Tapestry of Delights Revisited' by Vernon Joynson.