From: Newburgh, NY, USA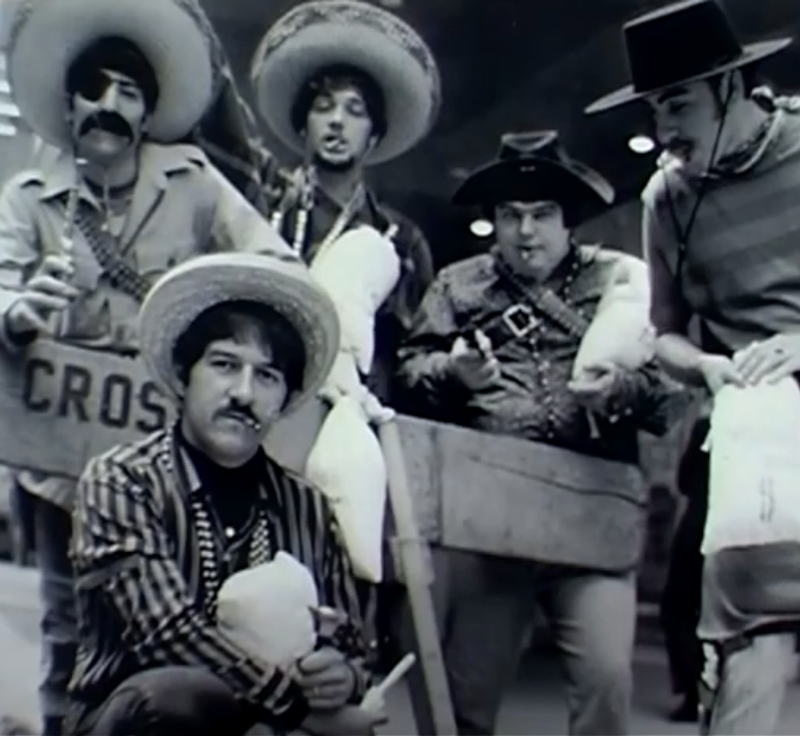 This New York state punk-psych outfit formed in 1966 at the Mirror. Members included Billy "Brewster" Donald (vocals), John "Jack" Dougherty (guitar), Fred "Fables" Buck (bass), Michael "Mr. Addams" Raab (keyboards) and Joe "Laredo London" Scalfari (drums). They were popular in their home town of Newburgh, a Hudson River village resting about 70 miles due north of New York City, and also Poughkeepsie, which is located about another 10 miles further north.

In 1967, they laid down some demo tracks that culminated in the signing of a three LP record deal with the Mainstream label. A self-titled album was record in a single 12 hour stint and was released late that year. The record has some rather unique guitar licks and keyboards, and includes the stylishly gloomy, folk-psych standout 'Plastic Soldiers'. Unfortunately, Mainstream didn't like the record and it sold poorly, which prompted the cancellation of the Bandits' contract and then their demise in 1968.

If you have any further information on this group, please e-mail to paulmaze@techwebsound.com.

Artist information sources include: The book, 'Fuzz, Acid, and Flowers Revisited' by Vernon Joynson.