From: Edmonton, AB, Canada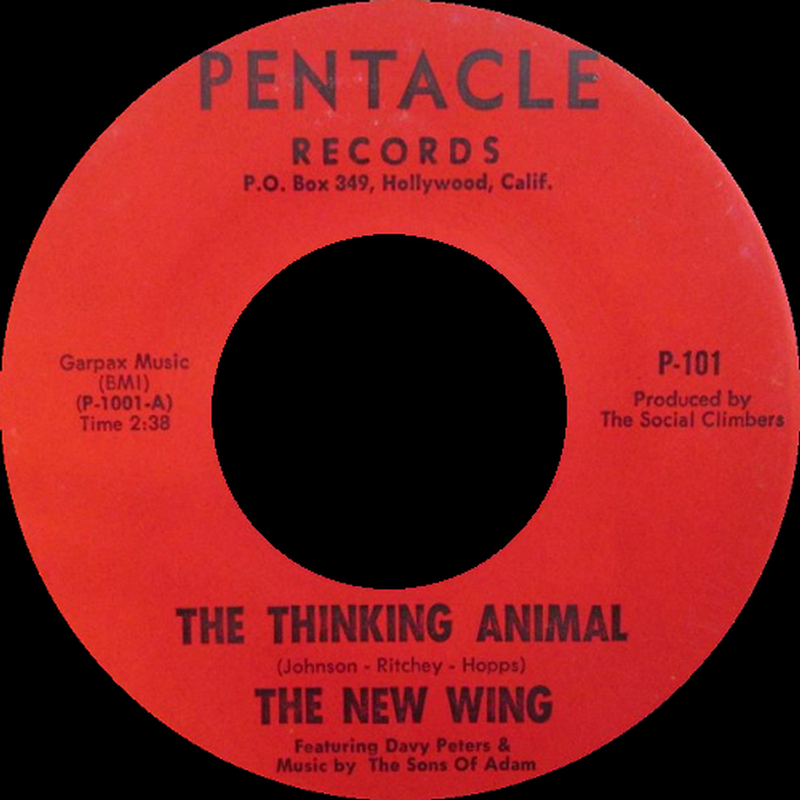 Contrary to popular belief, this ensemble was not from L.A. and actually hailed from Edmonton, Canada. Members included Davy Peters (vocals), Henry La Liberte (guitar, vocals), Al Wilson (keyboards, vocals), Doug Policha (bass, vocals) and Leonard Saidman (drums, vocals). The group minus Peters was also known as the Sons Of Adam, and is not to be mistaken for the popular L.A. band of the same moniker.

In 1967, the group signed with Gary Paxton's Pentacle label and issued their first 45 ('The Thinking Animal' b/w 'My Petite') in the fall of that year. It should be noted that the outstanding A-side was co-written by Kenny Johnson, Jerry Ritchey and Bob Hopps, who also penned songs and played in another Paxton project called the Chocolate Tunnel. A second and final 45 was released in early '68, but neither record sold that well prompting them to fade away into further obscurity.

If you have any further information on this group, please e-mail to paulmaze@techwebsound.com.

Artist information sources include: The book, 'Fuzz, Acid, and Flowers Revisited' by Vernon Joynson.