From: Helena, MT, USA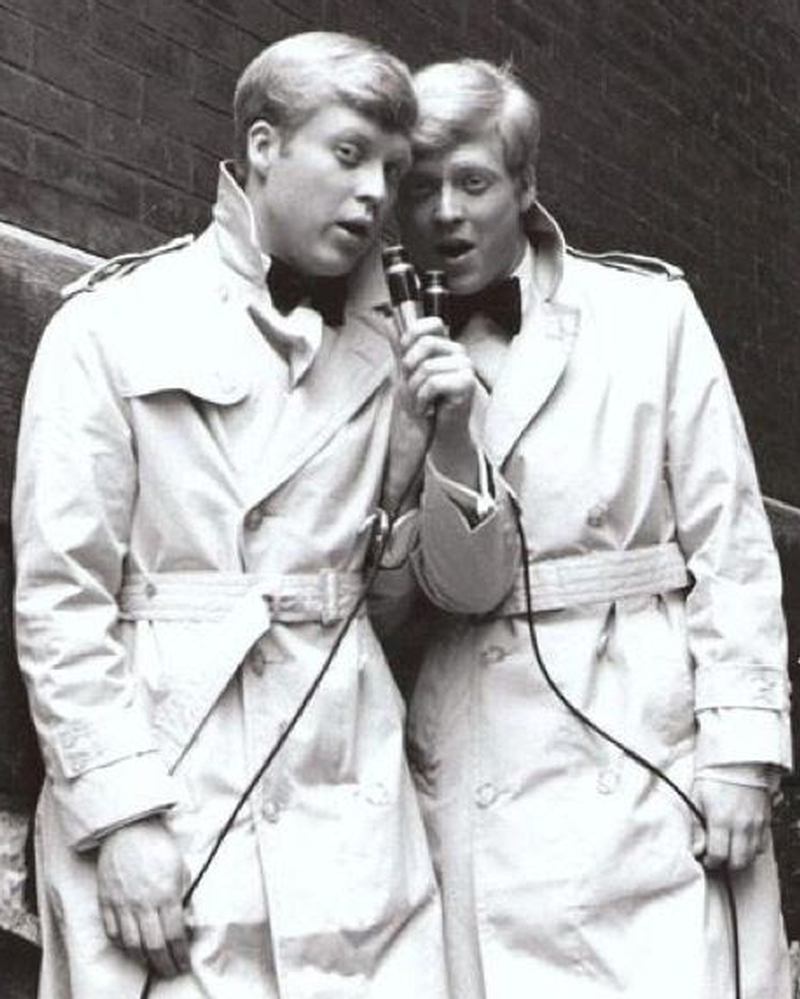 The Twinn Connexion was the singing duo of identical twins, Jay (vocals) and Jerry Hopkins (vocals), who originally hailed from Helena, MT and began performing together while still in grade school. Later while in high school they scored their own local area TV show, but then relocated to New York City where they were discovered by a Decca Records executive while gigging in a Greenwich Village coffeehouse. Shortly thereafter, the twins were signed to the U.S. arm of the Decca label and paired up with songwriter and record producer Jerry Keller to craft an LP, which was issued in 1968. All tracks on the album were penned and arranged by Keller and writing partner Dave Blume. Blume also played organ and vibes on the record, and other musicians credited on the back cover are Jay Berliner (guitar), Steve Wolfe (guitar), Charley Macey (guitar), Joe Mack (bass), Frank Owens (piano, harpsichord), Buddy Saltzman (drums), Bill La Vorgna (drums) and Skeeter Camera (percussion). As a side note, Blume, Wolfe and Camera were also all members of the Carolyn Hester Coalition.

The Twinn Connexion's self-titled LP consists of mainly straight forward pop-psych numbers, but is very well produced and contains some great arrangements and musicianship. It should also be noted that the standout track on the album ('I Think I'll Just Go Over And Find Me A Flower') was also issued at about the same time by Moorpark Intersection, their version also being quite good. Unfortunately the LP, along with a few associated singles, didn't catch on prompting them to fade away into obscurity. Jay Hopkins ended up becoming a very successful Wall Street stock market trader until his untimely passing in 2001, and Jerry now resides in Woodstock, NY.

Artist information sources include: The book, 'Fuzz, Acid, and Flowers Revisited' by Vernon Joynson.