From: Los Angeles, CA, USA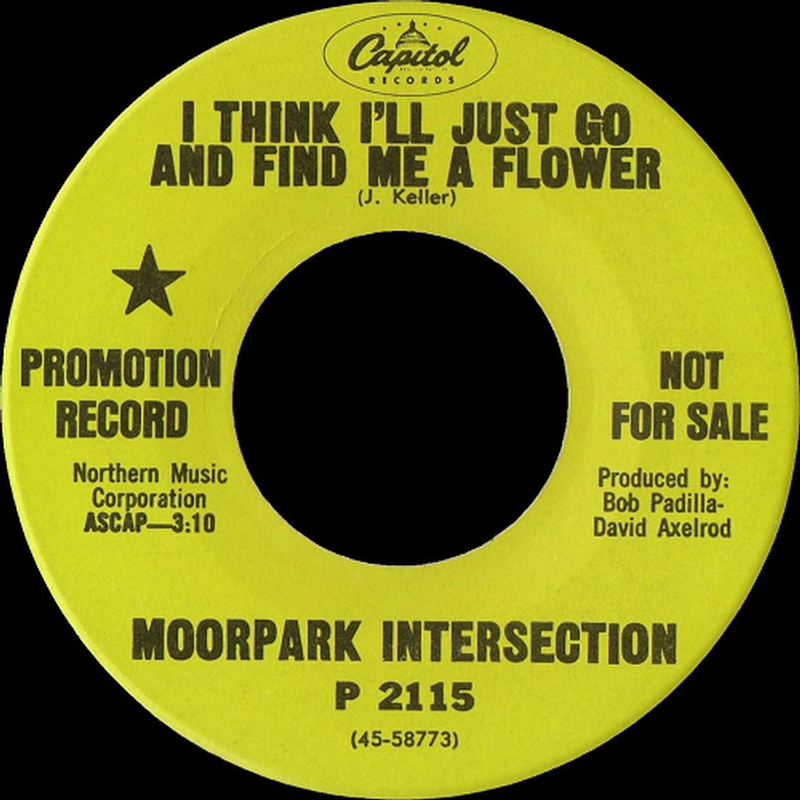 This L.A. outfit formed in 1967 and issued one single ('I Think I'll Just Go And Find Me A Flower' b/w 'Yesterday Holds On') on Capitol Records in the spring of 1968, which was produced by David Axelrod. Members included Mike Dean (vocals, flute), Matt Hyde (guitar, vocals), James Donnellan aka "Jay Lewis" (guitar, vocals), Terry Johnson (bass) and Jim Kehn (drums, vocals). Prior to forming the Moorpark Intersection, Kehn had done some session work with Iron Butterfly, while Donnellan had provided brief session work with Love on their classic Forever Changes LP.

The A-side of their 45 is a catchy pop-psych tune written by Jerry Keller, while the flip is more reflective of the later, Axelrod produced Electric Prunes output. It has been reported that the group recorded several other songs while together, but none ever made it to the vinyl stage. After disbanding at the end of 1968, Donnellan became an official member of Love while Kehn did some session work for the Blues Image and also for Donavan on his Barabajagal LP.

Artist information sources include: The book, 'Fuzz, Acid, and Flowers Revisited' by Vernon Joynson.