From: Melbourne, Australia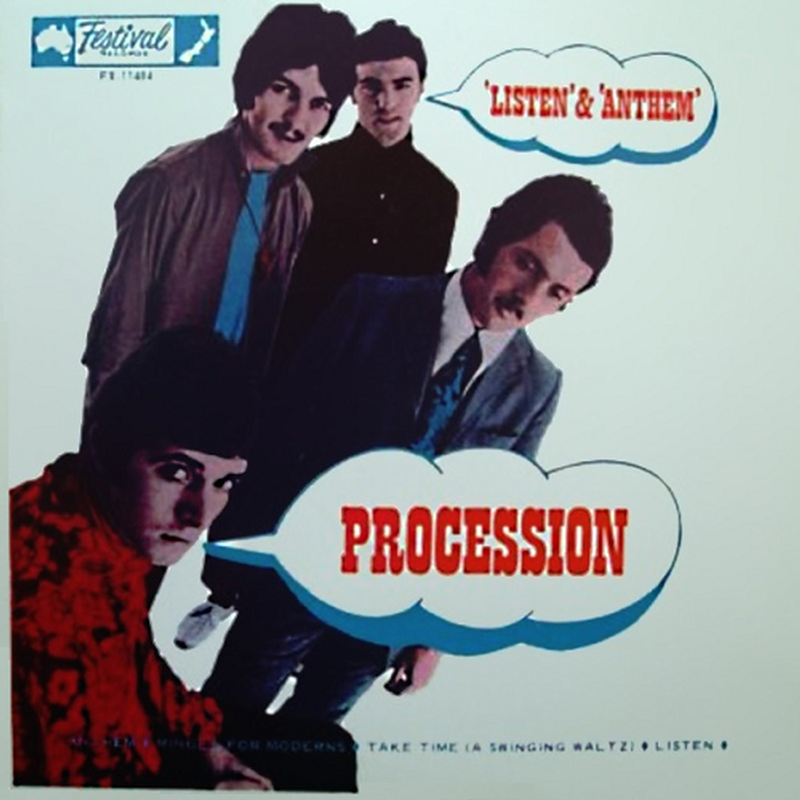 This Melbourne outfit formed in the fall of 1967 out of the Australian Playboys when they relocated back to the Land Down Under from the U.K. The original lineup included Trevor Griffin (keyboards), Brian Peacock (bass, vocals) and Mick Rogers (guitar, vocals), who were all from the Playboys, along with new member Craig Collinge (drums).

In early 1968, Procession recorded one of their performances at a Melbourne club that they frequently gigged in named Sebastian's, which was then issued as an LP appropriately titled Live At Sebastian's that spring. When the album failed to make any impact, the group relocated to the U.K. again in June to find fame and fortune. It was there that they signed to the Mercury label and recorded their self-titled studio LP, which was produced by Manfred Man drummer Mike Hugg and issued in early 1969. Also at around this time, the band became regulars at the Marquee Club in London, where they opened for headliners like Yes.

In the spring of '69, Collinge left the fold to do session work and was replaced by Englishman Chris Hunt (drums). Peacock then asked Party Machine member Ross Wilson (lead vocals) to join them in the U.K. from Australia to help support a cruise ship gig that was transporting students back and forth across the Atlantic Ocean from England to New York. This was relatively short-lived steady work however, so the group decided to finally call it quits in August, 1969.

Artist information sources include: The book, 'Dreams, Fantasies, and Nightmares From Far Away Lands Revisited' by Vernon Joynson.