From: London, England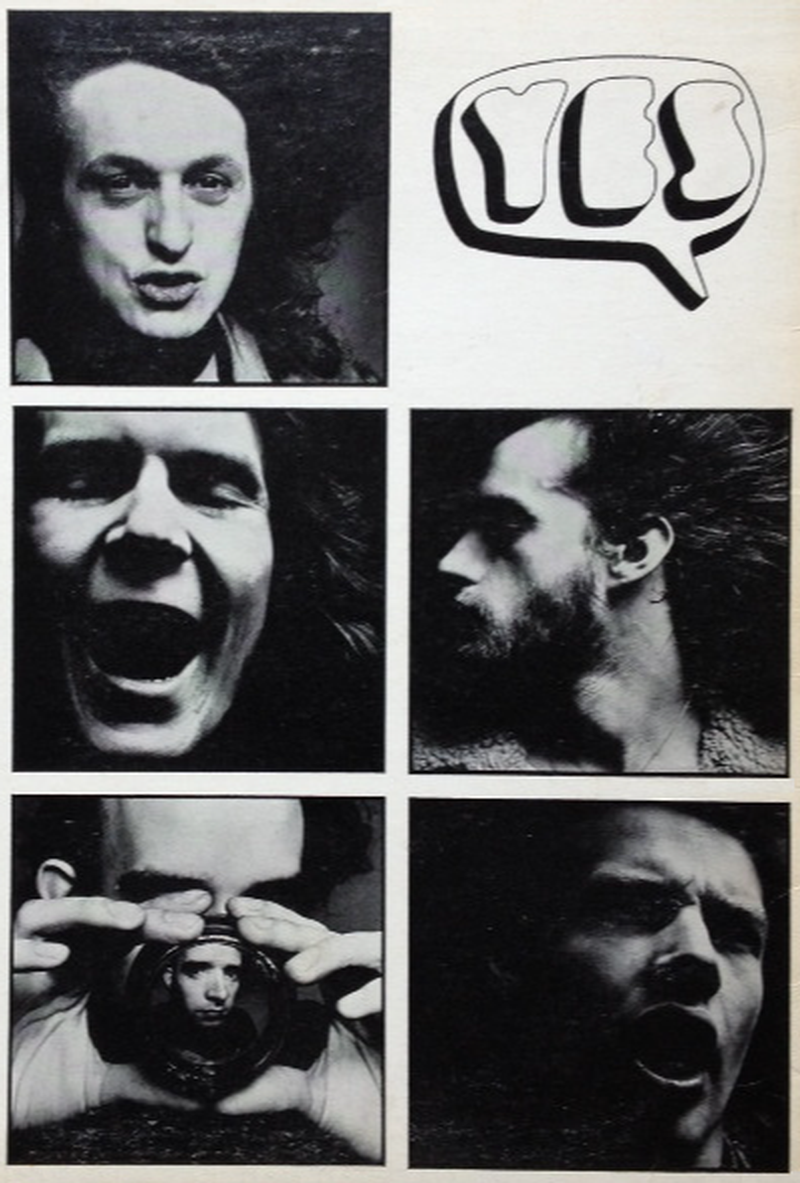 Yes is another one of those now iconic bands that made it big in the 1970s and is still considered by many to have been one of the best progressive rock acts of all time, but that few realize got their start in the late 60s as a prog-psych act playing the London clubs. The group's origins can be traced back to the pop-psych outfit the Syn, which both Chris Squire (bass, backing vocals) and Peter Banks (guitar, backing vocals) played in until finally leaving in late 1967 on the quest for a more complex sound. Both then joined Mabel Greer's Toyshop soon after and continue gigging at their old haunts like the Marquee Club. In early 1968, Jon Anderson (lead vocals) joined the fold after meeting Squire in a Soho nightclub, and a handful of months later, in came Bill Bruford (drums) and then Tony Kaye (keyboards) to round out the lot. In search of a new name, Anderson suggested "Life" and Squire wanted "World", but then Banks replied "Yes" which they all agreed on and stuck.

The group performed their first show as Yes at a youth camp in East Mersea, Essex on August 4, 1968. Their early sets consisted mainly of cover songs from artists such as The Beatles, 5th Dimension and Traffic. On September 16, 1968, they got their big break at Blaise's club in London as a substitute for Sly & The Family Stone, which had failed to show up. They were well received by the audience, including the host Roy Flynn, who became the band's manager that night. That month, Bruford decided to quit performing so he could focus on his studies at the University of Leeds, but his replacement, former Koobas alumnus Tony O'Reilly (drums), struggled to keep pace with the rest of the group on-stage. Anderson and Squire were however finally able to convince him to return and help support them as one of the opening acts for Cream's farewell concert at the Royal Albert Hall in late '68.

The first half of 1969 saw the band performing live and practicing more heavily than ever in an effort to gain a stronger and more unique identity, being inspired by other area leading prog-psych acts like King Crimson. The work payed off when they soon signed a record deal with the Atlantic label and issued their first, self-titled LP that July. Although it didn't sell that well at the time, the album was critically acclaimed and includes the standout tracks 'Looking Around' and 'Survival'. A little less than a year later, Yes released their second LP titled Time And A Word, which is a far stronger record than the first and includes the now classic brain blower 'Astral Traveler', as well as many other well-crafted tracks. Unsurprisingly, it also sold better, bubbling up to #45 on the U.K. charts. A few months prior to going on sale however, Banks left and was replaced by former Tomorrow and Bodast member Steve Howe (guitar), who although appearing in the group photo on the album's U.S. version front cover, didn't play on it at all.

It didn't take long for Howe to establish himself as an integral part of the band's sound, proficiently playing a uniquely classical style of both electric and acoustic guitar. In the summer of 1970, the group began work on a third LP, which was finally released as The Yes Album in early 1971 and ended up selling well on both sides of the Atlantic, peaking at #4 and the U.K. and #40 in the U.S. The group then embarked on a European tour with Iron Butterfly and wound up purchasing their entire concert audio system, which dramatically improved their live sound. At around this time however, friction developed between Kaye and Howe while performing on stage, leading to Kaye being replaced by the already well established session musician and former Strawbs member Rick Wakeman (keyboards).

In late 1971, Yes issued the landmark LP Fragile, which began their long time collaboration with painter Roger Dean, who designed the front cover and their now famous band logo. This album was again both critically and commercially successful, focusing on an ever increasingly classical music vibe and becoming their first record to break into the American Top 10. Less than a year later, the band issued a fifth LP titled Close To The Edge, which was even more successful than their previous effort, but didn't dissuade Bruford from quitting to join King Crimson. Although not easy shoes to fill, the group eventually settled on Alan White as Bruford's replacement. White had already substituted for Bruford during a live performance once before and had previously played most notably in John Lennon's Plastic Ono Band. Heavy touring then followed to support the album, which lead to the release of the successful live, triple-LP 'Yessongs' in the spring of 1973.

Yes continued releasing well-crafted, yet overtly complex and indulgent LPs through the remainder of the 70s, performing in front of large, sold-out crowds throughout all parts of the world. By the early 80s however, progressive rock had witnessed a sharp decline in popularity, so Yes smartly retooled themselves as a pop-rock band and released the hugely popular 90125 comeback LP in late 1983, which includes the return of Kaye on keyboards and also features newly crowned member Trevor Rabin (guitar, vocals), who replaced Howe. The album became the band's highest seller, assisted by the contemporary upbeat stylings of Rabin, which put Yes back into the forefront of the pop music scene. A much anticipated follow-up record to 90129 titled Big Generator didn't transpire until almost four years later, which features the same lineup, is of a similar style, and also sold quite well.

Throughout the 1990s and into the early 2000s, Yes continued issuing several more LPs and performing live with an amalgamation of more recent and previous members staggering in and out of the lineup. By the mid 2000s, the band was officially on hiatus with many members working on their own projects, along with Squire reforming the Syn. 2010 then saw the band get back together to record and release their twentieth studio LP titled Fly From Here, which for the first time didnt' include Anderson on lead vocals. In the spring of 2015, Squire was sadly diagnosed with an aggressive form of leukemia and passed away less than two months later. In 2017, the band was deservedly inducted into the Rock and Roll Hall of Fame and continues to tour and release albums for their large fan base to this day.

Artist information sources include: The book, 'Tapestry of Delights Revisited' by Vernon Joynson.