From: Tuscaloosa, AL, USA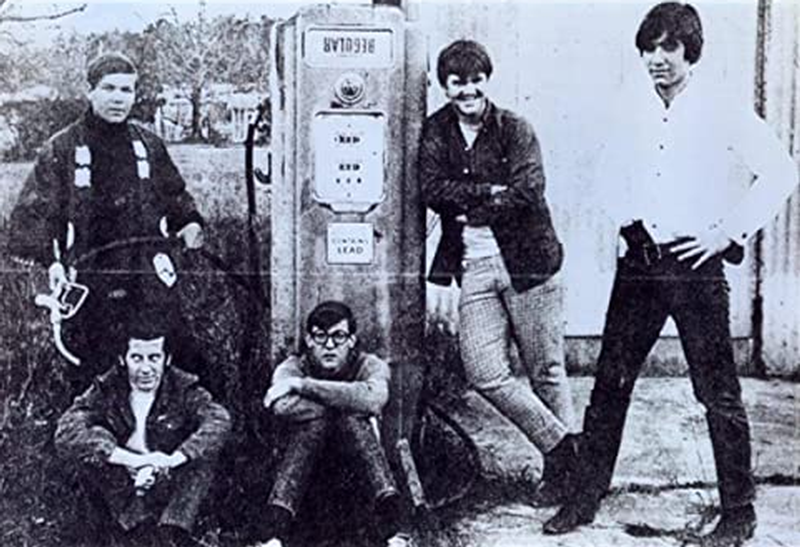 This interestingly named Alabama outfit formed in 1966 as a blue-eyed soul group called the O-men. Original members included founders Bruce Hopper (bass) and Fred Deloach (vocals, saxophone), along with Billy McClain (guitar), Mike Hatchett (drums), John Purdue (keyboards) and David Popp (trumpet). This lineup cut a six track demo in the fall of '66, which after a Florida club owner heard it, temporarily moved the band to Panama City to play in a few of his venues for a couple of months. Just before this relocation, Tommy Stuart (lead vocals, saxophone, keyboards) replaced Purdue and DeLoach then left about a month later due to their extremely aggressive, twelve plus hour, seven day a week gigging schedule.

After returning to Tuscaloosa from their stint in Florida, Hatchett purchased the Jimi Hendrix Experience 'Are You Experienced' LP to practice his drums to, which, after the rest of the group had also heard it, inspired them to switch from soul to psychedelic rock. This dramatic redirection of their music then prompted Popp to leave and a moniker change to the more hippadelic sounding Omen & Their Luv. Ironically, Hatchett then left and was replaced by Jeff Neighbors (drums), while Don McGlamery (rhythm guitar, saxophone) was brought in as a fifth member. It was this lineup that went back into to studio, along with temporary, unofficial member Tippy Armstrong (lead guitar), in the fall of 1967 to record four of Stuart's songs, including the outstanding 'Maybe Later' featured here on TWOS. Also at around this time, they hooked up with manager David Keller who righteously released 'Maybe Later' as a single on his Daisy label, and also promoted the band and booked them gigs throughout the southeastern U.S. for about a year.

In late 1968, more personnel changes occurred when McClain left and was replaced by Mike Thornton (guitar), while McGlamery also exited shortly thereafter and wan't replaced. In 1969, Bill Stewart (drums) replaced Neighbors and then about six months later, Stewart was replaced by Asa Gaston (drums). This foursome then changed their moniker to Tommy Stuart & The Rubberband, issued a single and gigged around the eastern U.S. into the latter half of 1970 before finally calling it quits.

Artist information sources include: The book, 'Fuzz, Acid, and Flowers Revisited' by Vernon Joynson.