From: Los Angeles, CA, USA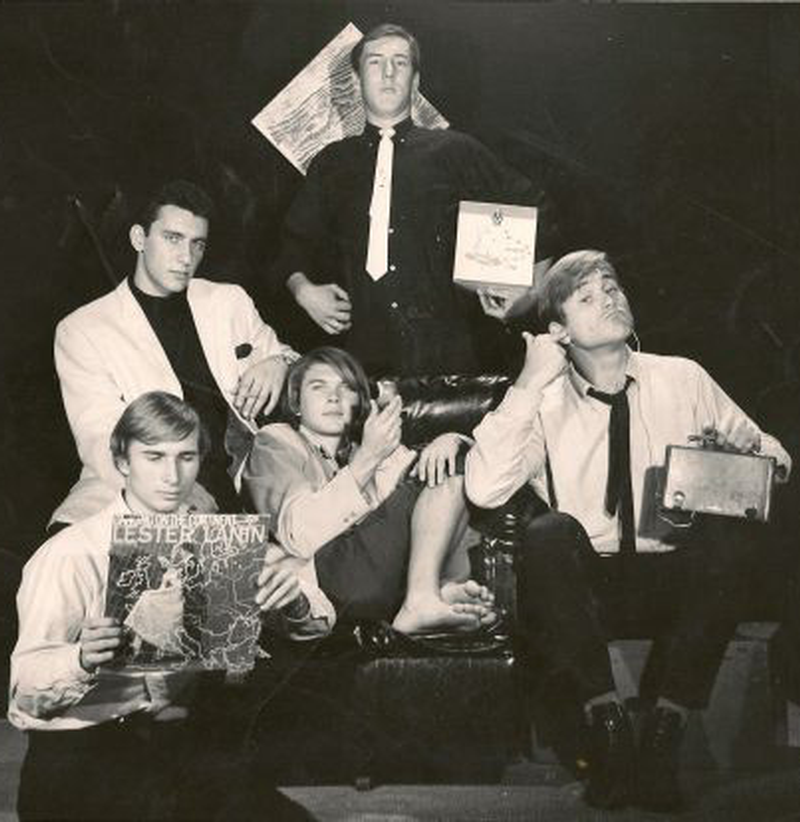 This L.A. area garage-psych band formed in late 1964 with members Bill Rash (lead vocals, keyboards), Rick Cronin (lead guitar, vocals), Jim Kobzeff (rhythm guitar), Bill Patapoff (bass, vocals) and Bob Bourbon (drums). Although Kobzeff was considered the de facto business leader and organizer of the group, Rash was somewhat of a musical prodigy and therefore chose the music to play, as well as ran their rigorous practices with the goal of perfection. They mainly played songs by the most popular British Invasion bands (Rolling Stones, Beatles, Zombies, etc.), as well as Bob Dylan. They chose to name themselves the Syndicate because, according to Kobzeff, it "sounded like a group of hard guys".

Early on, they mostly played fraternity sponsored events at California State, Fullerton and Long Beach State, which built up their local popularity and a solid reputation. They were soon approached by aspiring songwriter Karole Henslee, a thirty-something mom and good friend of Batapoff's aunt who wanted the band to record a couple of her songs. After the band accepted the proposition, Rash immediately went to work on rearranging them to better align with the group's style of play. One of the tracks, the breathy, haunting 'Love Will Take Away' received heady inspiration from the Zombies, while 'My Baby's Barefoot' takes after early, raucous Rolling Stones. The group was then booked by Henslee into a local area recording studio named Fidelity Recording where they laid down the two tracks and subsequently got them issued as their debut 45 on the Doré label in the fall of 1965. A few weeks later, the band returned to the studio and recorded three more tracks, including Rash's 'She Haunts You' and Kobzeff's 'The Egyptian Thing', which were both included on their second, Dot label 45 released in late '65. To promote this record, the band played Sunset Strip clubs like Pandora's Box and the Sea Witch, made a few local TV appearances and also received some radio airplay for 'She Haunts You', but it still failed to chart.

In early 1966, one more trip to Fidelity was made to record three more songs, but none were pressed to wax due to their previous records not selling well. Another issue arose when Rash started dating Patapoff's cousin, which eventually lead to a nasty breakup and bad vibes between the two bandmates. On top of it, Rash became overly critical on the group's level of play, which caused frustration, friction and an eventual breakup.

Artist information sources include: The book, 'Fuzz, Acid, and Flowers Revisited' by Vernon Joynson.