From: Moberly, MO, USA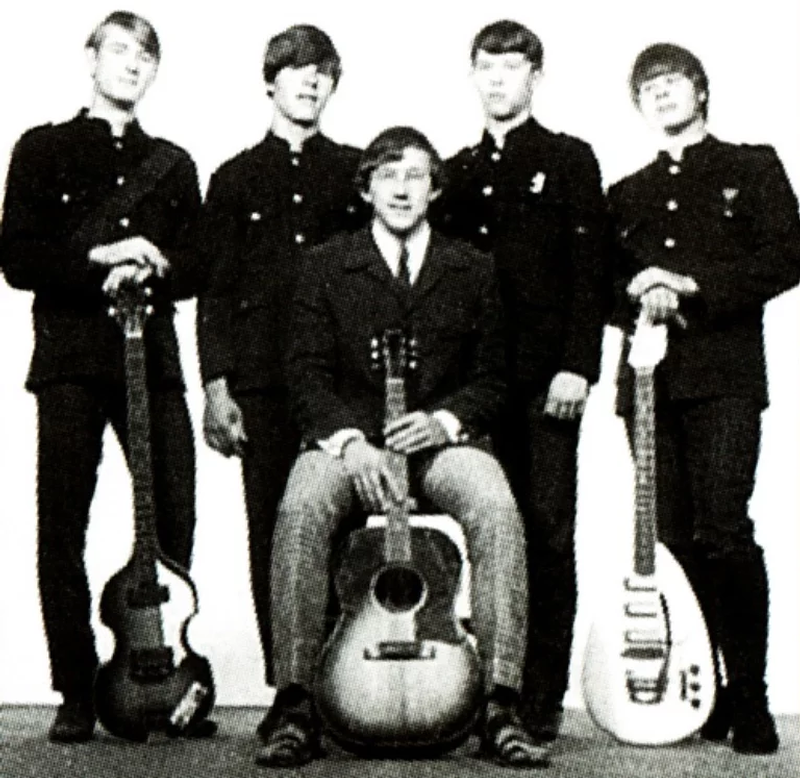 Originally known as the Checkmates, this central Missouri outfit formed in the early 60s and changed their name to Plato And The Philosophers in 1965, which was inspired by Paul Revere & The Raiders' moniker. Original members included Mike Imbler (lead guitar), Ken Tebow (bass, vocals), Mark Valentine (drums) and Barry Orscheln (keyboards). When they first started playing, the group performed a few times in togas until the costumes were destroyed in a fire! About a year later, Ben White (bass) was added to free up Tebow so he could become more of a dedicated frontman.

In 1966, the band released their first 45 ('I Don't Mind' b/w 'C.M. I Love You') initially on the local It label, with 500 records pressed that were mostly handed out during their gigs. Imbler then sent some remaining copies of the single to several larger record companies in hopes of a national contract. All rejected or ignored his proposal except for GAR Records, which distributed 10,000 more copies of the 45 prompting the promo side to become the "pick hit of the week" in Michigan and northern Illinois. Coming of the success of their first single about a year later, the band reached out to Columbia, MO based Fairyland Studios and worked out a deal with the company to issue their second record ('Wishes' b/w the outstanding 'Thirteen O'Clock Flight To Psychedelphia') by paying for all the studio time and record pressing costs. Only about 400 copies were pressed during the summer of 1967, with most being sold at dances and sent out to radio stations. The A-side did receive some airplay, but it unfortunately didn't take off as they hoped.

1968 saw the group adapt a heavier sound, which was mainly inspired by Iron Butterfly's In-A-Gadda-Da-Vida LP and its title track. Personnel changes had also occurred with Imbler and Valentine being replaced by Ken Wolverton (guitar) and Steve van Cleve (drums). The band also relocated to Florida for a stint where they were booked as residents at a popular nightclub playing six nights a week. Also at around this time, White left prompting Tebow to take up the bass again, and Bruce Renfro was brought in as a second guitarist. The group also continued recording more demos, which got them a tentative agreement with Cedarwood Music to record a full album and single in Nashville. The deal unfortunately fell through however prompting a breakup in 1970.