From: San Diego, CA, USA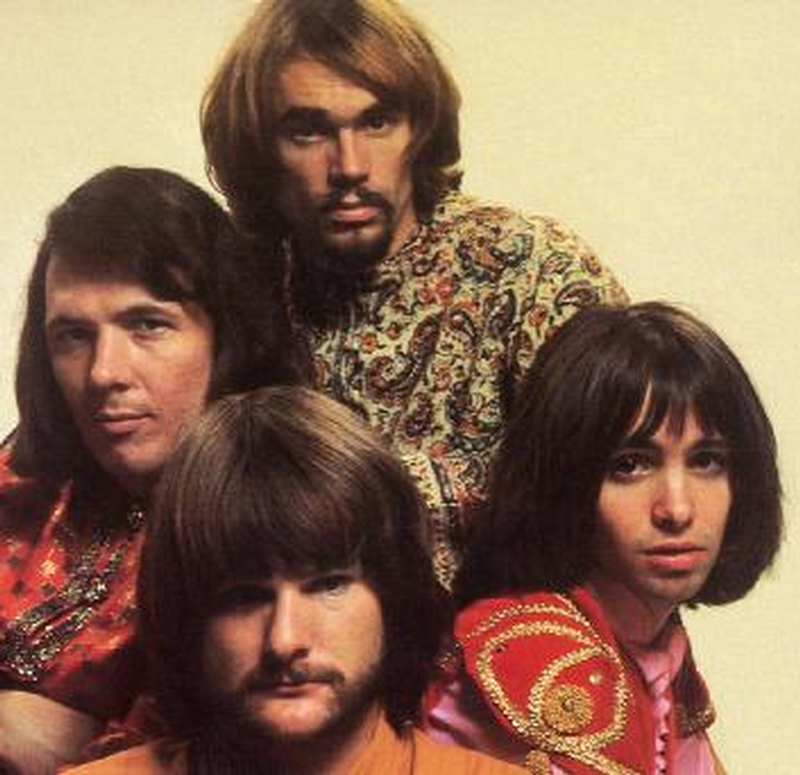 Iron Butterfly is considered by many to have been one of the heavier well known U.S. West Coast psychedelic bands of the late 60s. Their sound is characterized by a prominent, hard-driving rhythm section, interlaced with a unique style of lush keyboards and searing guitar. They are best known for their monumental, 17 plus minute long anthem 'In-A-Gadda-Da-Vida', which peaked at #30 as a single on the U.S. charts.

The group formed in 1966 and initially hailed from San Diego, CA. Original members included Doug Ingle (vocals, keyboards), Jack Pinney (drums), Greg Willis (bass) and Danny Weis (guitar). They were soon joined by Darryl DeLoach (lead vocals). Jerry "The Bear" Penrod (bass) and Bruce Morris (drums) then replaced Willis and Pinney after the band relocated to Los Angeles later that year. It wasn't long after that Ron Bushy (drums) came aboard when Morris' tenure proved to be a short one.

In the spring of 1967, the band was signed to Atco (a division of Atlantic Records) and released their first LP titled Heavy in early 1968. The record eventually went Gold in the U.S. with highlights that include the outstanding 'Look For The Sun' and droning instrumental 'Iron Butterfly Theme'. All but Ingle and Bushy left the band after recording the first album, but they quickly found replacements in Lee Dorman (bass) and Erik Brann (guitar).

The summer of 1968 saw the release of their monumental LP titled In-A-Gadda-Da-Vida, which peaked at #4 and ended up staying on the U.S. charts for no less than 140 weeks. The title anthem, which graces the entire second side of the album, is shrouded in numerous tales, including that its original title was actually "In The Garden Of Eden", but when the song's author (Ingle) was asked what it was called, he replied back in a drunken slur with "In-A-Gadda-Da-Vida", which stuck. The hypnotic tune was also made famous with the help of FM disk jockeys, who loved to play it simply because in meant a 17 minute long break! The LP outsold every record in the history of recorded music within the first year of its release (over eight million copies) and for this achievement, Iron Butterfly was honored with the recording industry's first ever Platinum Album. This historic award was created and presented by then-president of Atlantic Records Ahmet Ertegun.

The group issued their third LP (Ball) in early 1969, which quickly hit #1 on the charts, surpassing 'In-A-Gadda-Da-Vida'. The album failed to have strong legs however and ended up selling only a fraction of the copies that its predecessor did, but nonetheless did end up going Gold. In the summer of 1969, the band was invited to play the Woodstock festival, but an unlucky turn of events found them stuck in an airport on the way there, causing them to miss the opportunity.

1970 saw the ensemble issue a live LP, simply titled Live. By this time, Brann had left the fold and was replaced by Larry "Rhino" Reinhardt (guitar) and ex-Blues Image member Mike Pinera (guitar, vocals). Later that summer, a fourth studio LP (Metamorphosis) was released, which managed to hit #16 on the U.S. charts and produce a minor hit with the track 'Easy Rider (Let The Wind Pay The Way)'. By this time, the band's life was close to its end however and they ended up calling it quits after playing a final show on May 23, 1971.

In 1974, the group reformed with original members Bushy and Brann, and issued a couple of new LPs. Since then, the band has been together in some form or fashion, and continues to play on to this day. Unfortunately, Iron Butterfly has gotten a bad rap with the critics over the years, but all in all, they have produced a pretty strong and extremely commercially successful body of work that should be celebrated.