From: Minneapolis, MN, USA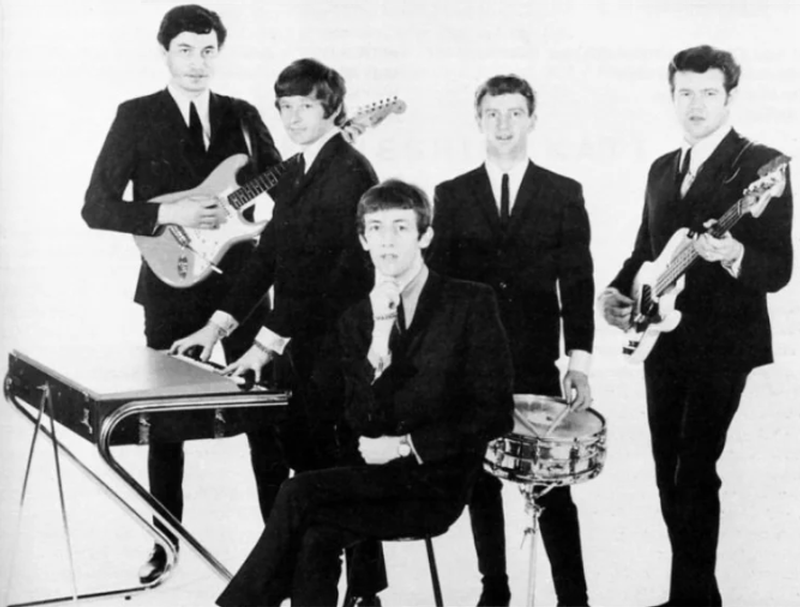 The Castaways was a garage band from Minneapolis, MN that made it big with their debut single ('Liar, Liar') that climbed to #12 on the U.S. charts during the summer of 1965. The band was formed in 1962 by four students attending the University of Minnesota, largely for self amusement and to entertain fellow colligates. Original members included Denny Craswell (drums), Ron Hensley (vocals), Dick Roby (guitar) and Lonnie Knight (guitar). In 1963, Knight left and was replaced by Bob Folschow (guitar). Soon after, Jim Donna (keyboards) was added as a fifth member. As a side note, Knight would later become a member of the Rave-Ons and then Jokers Wild.

'Liar, Liar', written by Donna, is a catchy garage-pop tune with a great guitar riff and notable keyboards. Of further note, the song and band were featured in the 1967 beach comedy film It's A Bikini World, starring Deborah Walley and Tommy Kirk. After riding the wave of their 1965 smash hit, 1966 saw quite a few changes for the band. Roby left to go solo and was replaced by Tom Husting (guitar); Folschow was drafted into the military and was replaced by Dennis Libby (guitar), and Donna went back to college and was replaced by Gregory Maland (keyboards, vocals). It was this lineup that released another five 45s on various labels, including the outstanding 'Just On High', which has some great guitar work and graces the B-side of their fourth single released in 1968. The band finally dissolved in 1969, but is now back together again, headed up by original member Jim Donna.

Artist information sources include: The book, 'Fuzz, Acid, and Flowers Revisited' by Vernon Joynson.