From: Louisville, KY, USA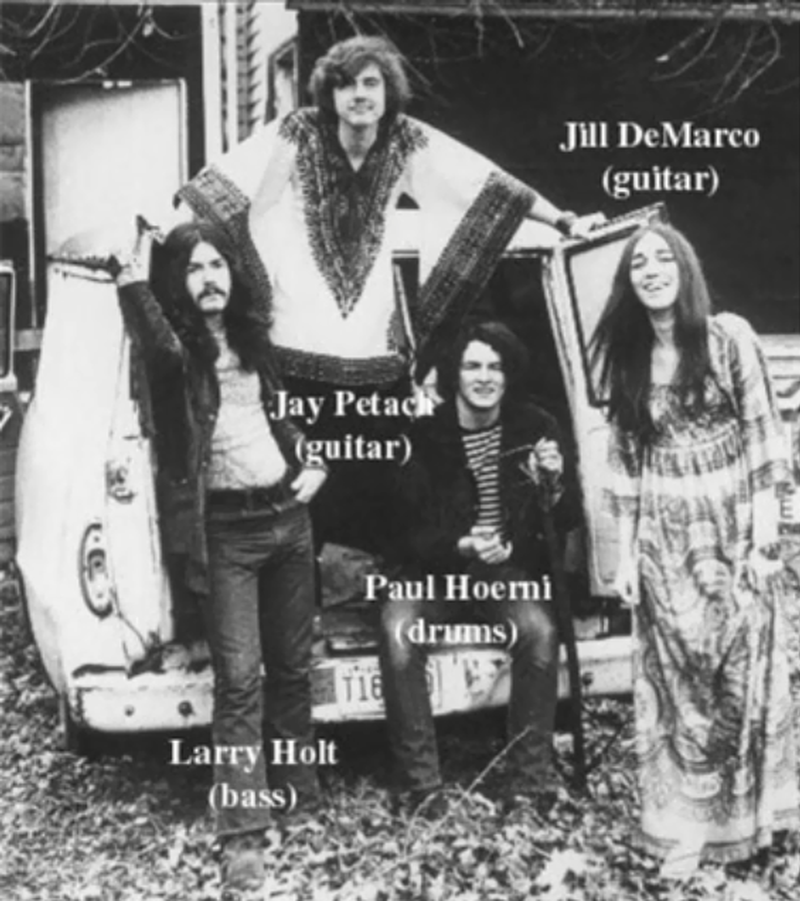 This Louisville area band was formed in 1964 by Jim Guest (drums), along with Chris Hubbs (rhythm guitar) and siblings Steve (lead guitar) and Jim McNicol (bass). In 1965 creative differences between Guest and the rest of the outfit prompted a major restructuring when Hubbs and the McNicol brothers all left to form the Rugbys, and were replaced by former Spectres members Jay Petach (lead guitar, keyboards), Bill Tullis (lead vocals, guitar), Danny Marshall (guitar) and Bill Turner (bass). Marshall and Turner didn't last that long however and were replaced by Ronnie Brooks (guitar) and Ray Barrickman (bass, vocals) in 1966. It was this lineup that issued a debut 45 ('Always Something There To Remind Me' b/w the outstanding original 'Time And Place') on the Our Bag label in the fall of that year, which was then redistributed by Mala a few months later. As a side note, the promo side of the record, a Burt Bacharach and Hal David composition first released by Sandie Shaw in 1964, was later covered and made famous by Naked Eyes almost 20 years later in the early 80s. Barrickman then left the fold, prompting Brooks to switch from second guitar to bass, but then he too soon split and was replaced by Gary Johnson (bass).

In 1968, another major revamping of the group took place when Guest, Tullis and Johnson all quit and were replaced by Jill DeMarco (guitar, vocals), Dill Asher (bass) and Donnie Hale (drums). The rhythm section of Asher and Hale only lasted about a year however, being replaced by Larry Holt (bass) and Paul Hoernl (drums) in 1969. It was this lineup pictured above that issued an LP on their own Union Jac label titled Flying Up Through The Sky in early 1970, despite reportedly having multiple contract offers from some actual record companies. The album primarily consists of sunshine pop-psych numbers with the highlight being the excellent 'My World' featured here on TWOS. A final single (the quirky, Frank Zappa inspired 'Come On Back To Beer') was then released in the spring of '70, which became a local, Louisville area chart-topper. The band forged on recording some more demos and gigging with Petach and DeMarco at the helm until finally calling it a day in 1972.

Artist information sources include: The book, 'Fuzz, Acid, and Flowers Revisited' by Vernon Joynson.