From: San Francisco, CA, USA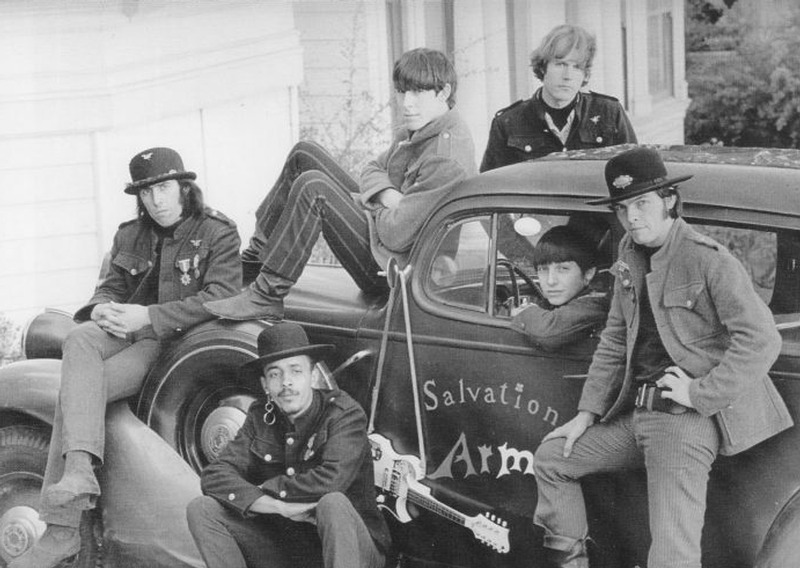 This San Francisco outfit formed at the beginning of 1967 as the New Salvation Army Band, but were also sometimes known as the Salvation Army Banned, with original members Al Linde (lead vocals), Joe Tate (guitar), Art Resnick (keyboards), Artie McLean (bass) and Teddy Stewart (drums). The were named by Resnick, who's father had played tuba in the real Salvation Army band. The group originally cut their chops gigging regularly in and around the area and then scored a residency at a local area topless club called the Roaring Twenties. It wasn't long that they were discovered by prominent concert promoters Bill Graham and Chet Helms, who graduated them up to playing both the Fillmore Auditorium and Avalon Ballroom as an opening act for the likes of Moby Grape, the Charlatans and Big Brother & The Holding Company. Another concert highlight was their appearance at the Fantasy Fair and Magic Mountain Music Festival where they played in front of a large crowd of around 40,000 people.

During the summer of '67, the group was ironically forced to shorten their moniker to Salvation in the fear of being sued by the Bay Area chapter of the Salvation Army church association. They were then signed to the ABC label and issued their self-titled, debut LP at the end of the year, which is fairly well crafted and includes the standout track 'Think Twice' featured here on TWOS. As a side note, Bill Plummer of Cosmic Brotherhood is featured as a session musician playing sitar on the record. Also at around this time, the band played Winterland, opening up for the Doors and Chuck Berry. They also played some shows up in Seattle, where they scored a surprise local hit and some radio airplay with their song 'G.I. Joe', along with a trip across county to gig in in New York City. 1968 saw Rick Levin (drums) replace Stewart and the group then released a second LP titled Gypsy Carnival Caravan late that year, but neither record sold that well prompting ABC to drop them. They forged on however until finally calling it quits in 1970.

Artist information sources include: The book, 'Fuzz, Acid, and Flowers Revisited' by Vernon Joynson.