From: London, England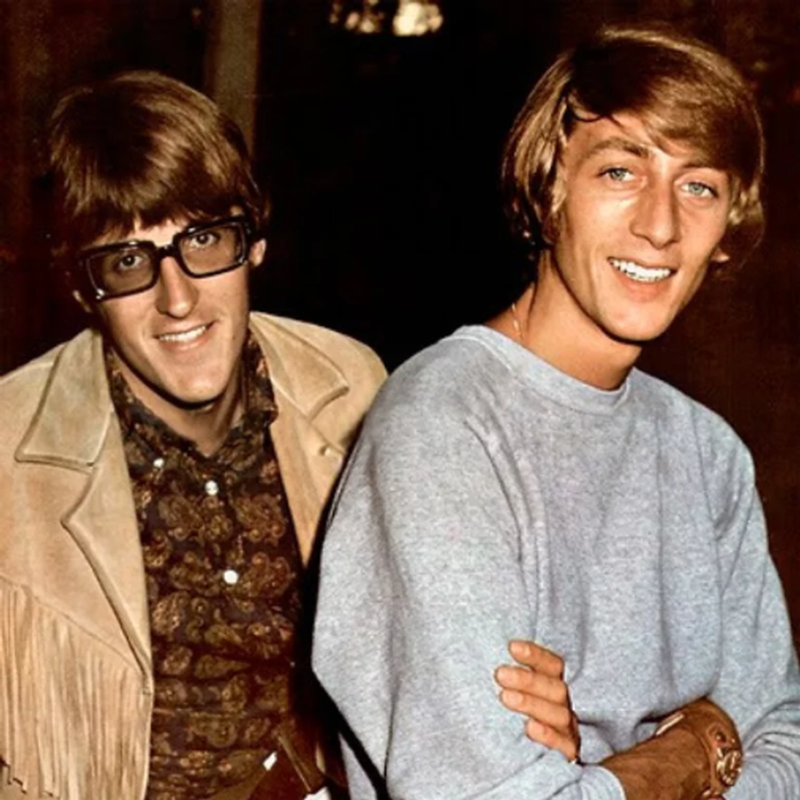 Chad & Jeremy, a London based duo that was a part of the first wave of British Invasion bands in 1964, initially hit it big in the U.S. with chart toppers like 'Willow Weep For Me', 'Yesterday's Gone' and 'A Summer Song'. Their popularity in America prompted a relocation to Los Angeles where they used their pop status and theater background to land various guest spots on popular television programs, most notably Bewitched, The Dick Van Dyke Show and Batman.

Their 1966 LP Distant Shores contains a solid folk-rock feel with fine guitar work, but it yielded no hits and began to show their popularity on the decline. The following year, with the Summer of Love in full swing, the duo, now billed as Chad Stuart and Jeremy Clyde, began work on their next album with the hopes of redefining their sound and themselves as a pop-psych act. They acquired the services of Gary Usher, who had just produced the Byrds' Younger Than Yesterday album, and released the ambitious Of Cabbages And Kings LP, which drips of social commentary and literary themes, borrowed heavily from Lewis Carroll and British societal life. Standout pop-psych songs like 'Rest In Peace', 'Progress Suite' and 'The Gentle Cold Of Dawn' mimic The Beatles "Sgt. Pepper" LP, containing complex orchestrated arrangements. This new musical direction alienated their core base of fans however, and as a result, the album sold poorly.

Chad & Jeremy forged ahead with the recording of their next LP (The Ark), released in the summer of 1968. The result was a much more cohesive album with even tighter and original instrumentation. The psychedelic 'Pipe Dream' is one of the record's standout tracks, showing the duo's knack for sunshine pop. Other excellent songs such as 'Sunstroke', 'Paxton Quigley's Had The Course' and 'The Ark' all possess dreamy lyrics and surreal arrangements without sounding too canned or dated. Unfortunately, The Ark didn't sell well either, as fans turned their ears to newer, more edgy underground groups. By 1969, the duo had split, leaving behind a solid body of work that has gained in reputation and appreciation well after the original records were released.

Article researched and written by Matt Williamson & Paul Moews.