From: San Francisco, CA, USA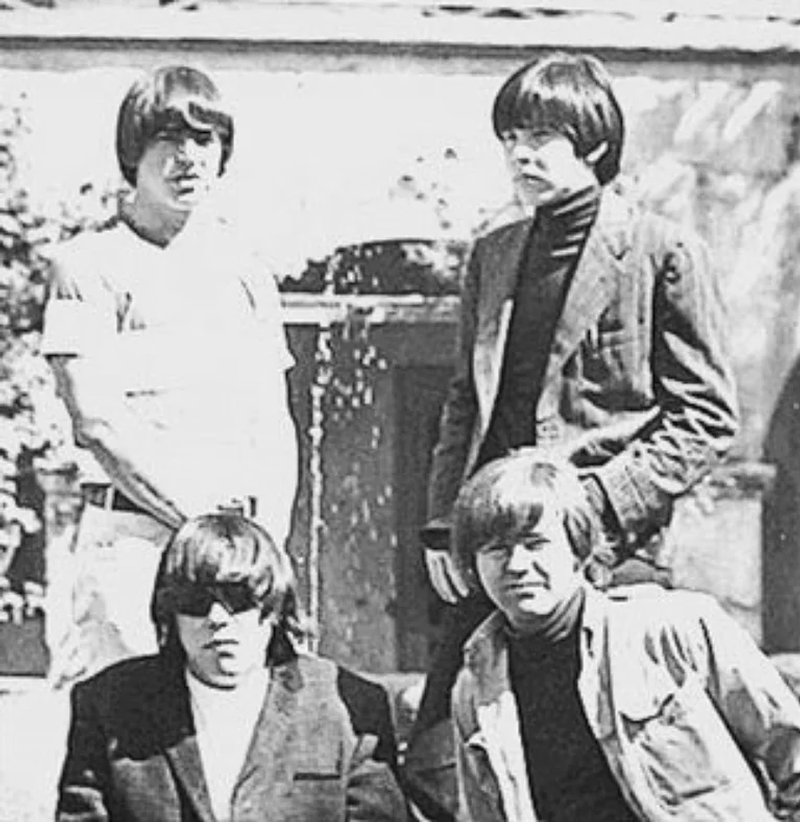 The Tripsichord Music Box was one of the more obscure and inigmatic groups to come out of the Bay Area 60s psychedelic music scene. The band's genesis can be traced back to Lompoc, CA in 1963 when Tony McGuire (vocals, guitar), Oliver McKinney (keyboards, vocals), Frank Straight (bass) and Randy Guzman (drums, vocals) formed a group called the Ban, which ended up issuing one single ('Bye Bye' b/w 'Now That I'm Hoping') on the local Brent label in 1965. In 1966, McGuire was drafted into the military and replaced by David Zandonatti (vocals, bass), while Straight switched from bass to playing guitar. They then relocated south to Los Angeles where they signed to the Embassy record label, changed their moniker to the Now and issued one single ('I Want' b/w 'Like A Flying Bird') in 1967. The band was also gigging quite a bit, mostly in various clubs on and around the Sunset Strip area.

In 1968, the group relocated again, this time north to San Francisco where they signed with well known area manager and record producer Matthew Katz, who also represented the Jefferson Airplane, Moby Grape and It's A Beautiful Day, among others. They then recorded three tracks, which were featured on the Katz conceived psychedelic compilation LP titled Fifth Pipedream, Volume 1, which unfortunately didn't sell that well. They also played live around the Bay Area and up in Seattle with other Katz managed acts like Indian Puddin' And Pipe and Black Swan. It should also be noted that around this time, Katz lost the management of Moby Grape, which prompted him to recruit the Tripsichord Music Box to take their place on stage for some pre-booked events, now known as the infamous "fake grape" shows.

1969 saw some personnel changes when McKinney left, while Ron McNeeley (vocals) and Bill Carr (guitar, vocals) were added to the fold. It was this lineup that recorded the outstanding and rather unique 45 ('Times And Seasons' b/w 'Sunday The Third') and LP titled Tripsichord (the band's name was also shortened to Tripsichord at around this time). For some reason however, both the single and album weren't released on Katz's San Francisco Sound label until 1970, with the latter being picked up for better distribution by Janus Records and reissued in 1971. Unfortunately, as good and original as a lot of this material is, none of it was a commercial success prompting the group's demise. Zandonatti, Straight and McNeely then moved to Utah and formed the band Free Spirit.

Artist information sources include: The book, 'Fuzz, Acid, and Flowers Revisited' by Vernon Joynson.